Social Media, your virtual essential
Social media marketing is an intriguing phenomenon that has been shrouded in mystery for a relatively long time. Until a few years ago, many people claimed that social networks were not a suitable place for their business. At Virtual People, however, we were quick to see the potential, which is why we advocated that you can't turn down a place with so many potential customers from the start.
Today, times have changed and social media marketing has become a staple. Our job, meanwhile, is to properly harness the power it holds and turn it into #success for your business!
Tomasz Rejman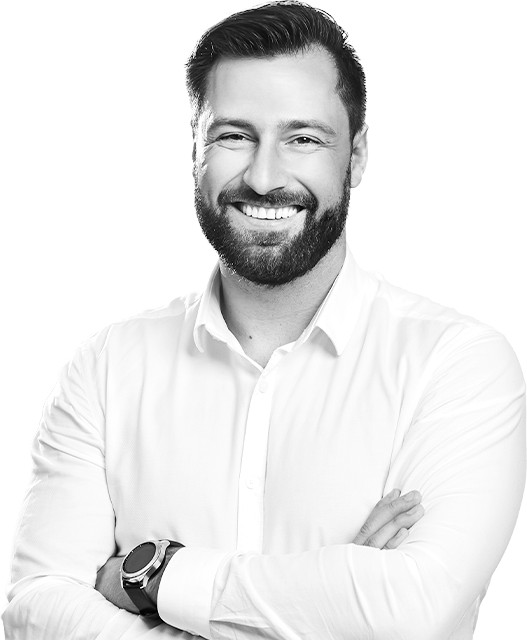 Looking for complex support and #effective actions?
Let us help you expand your profile!
Facebook
Instagram
LinkedIn
Tik Tok
At the start, ask yourself:
what is your goal in social media?
Our answer would be: to attract attention, interest, and encourage cooperation. All these points form a set of complex and correlated moves we make to achieve an optimized end result.
When building a strong and consistent social media, we follow an organized scheme:
Careful preparation of the communication strategies based on the individual needs of the client
Establishing a detailed plan for systematic publications
Creating engaging, high-quality content
Skillful preparation of relevant advertising material
Analyzing implemented activities and optimizing individual processes
Our clients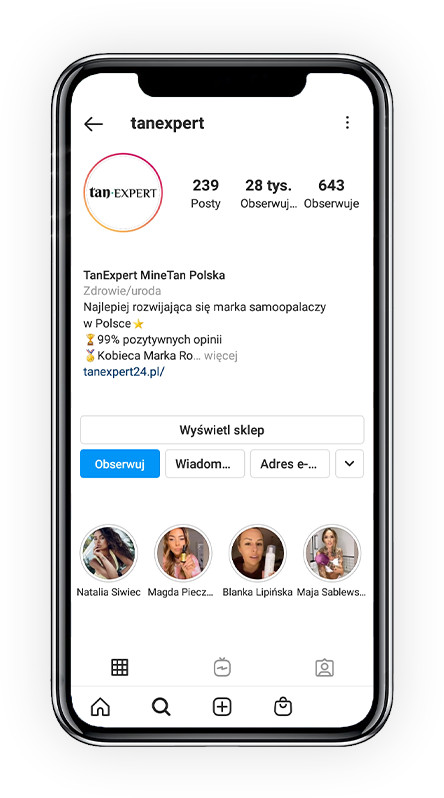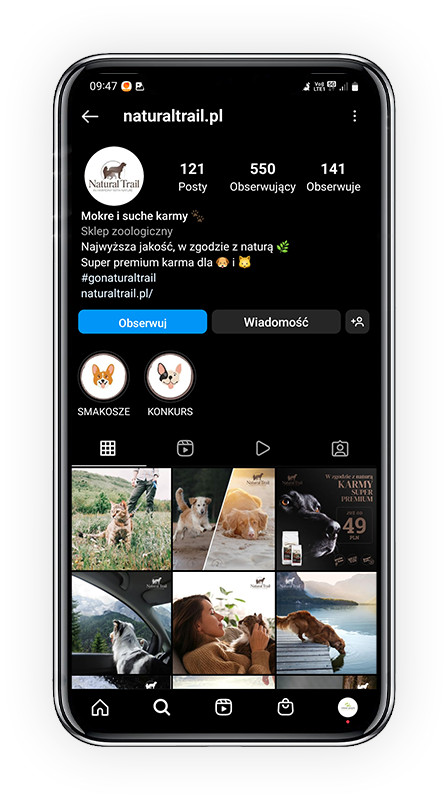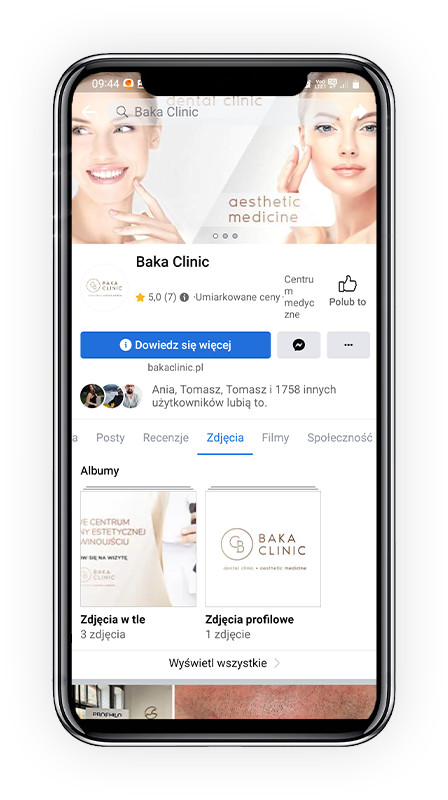 View our portfolio
How to create effective and efficient Social Media?
Skillful management of social media marketing has become one of the basic elements that determine the success of a business these days. Social networks are steadily growing in popularity, and rival companies are outdoing each other with ideas aimed at gaining as many customers as possible. At Virtual People, we are aware of the current market demands, and know exactly how to make your company establish its presence, and build a strong and robust position among the competition.
Over
10
years of experience in social media campaigns
Over
1,5
million PLN per year budget in Facebook Ads campaigns
Almost
100
continuously managed campaigns and business profiles
Facebook Bussines Partner
A team of experienced trainers and marketers and business practitioners
The activities we offer in the case of social media marketing are based on years of experience and successes we are proud of. One aspect that sets us apart is our individual approach to each client. We adhere to the principle that there are no identical companies and twin situations in life. That's why we start each campaign with a thorough analysis, which allows us to optimize all activities with a focus on a single particular Client.
By cooperating with Virtual People, you ensure that the activities conducted will be sensibly managed. We will take care of every stage of the process and do everything to achieve the specific goals we set together.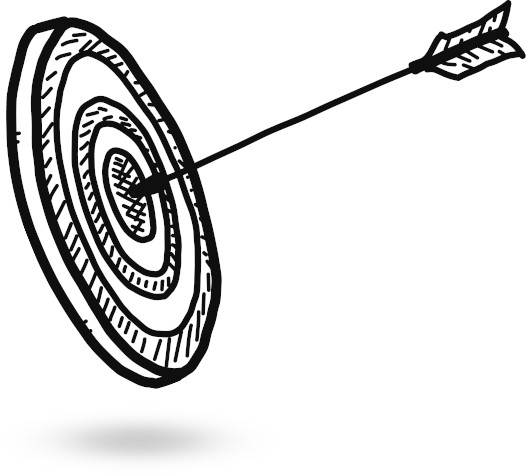 Social Media marketing for your business?
See what we can help you with!

Profile management (Facebook, Instagram, LinkedIn, Tik Tok)
Congruent, modern and attractive profiles on platforms such as Facebook, Instagram and LinkedIn are the online business cards of modern businesses. We will help you prepare a specific long-term plan and make sure that your channels begin to regularly feature engaging posts that attract the interest of potential customers.
Professionally managed profiles will set you apart from the competition, help you build a strong presence in the industry and increase the trust of your audience. less

Running campaigns (Facebook, Instagram, LinkedIn, Tik Tok)
It is impossible to talk about the power of social media marketing without mentioning the potential of professionally planned and executed social media campaigns. This modern marketing tool, aimed at increasing brand recognition or selling specific products,
was created to bring notable profits to companies At Virtual People, we will guide you through the entire process and help you conceive, precisely plan and skillfully execute an effective promotional campaign.
less

Developing a social media communication strategy
It is well known that a well-constructed plan is the key to success. Its careful development and systematic implementation of the following stages help to achieve the desired goals step by step. Building a social media communication strategy is just such a plan.
Concrete ideas and long-term actions when implemented consistently will help influence relationship building and increase positive interaction with the audience.
less

Acquiring fans and building a community
Any thriving social media profile needs the right amount of exposure. It influences the interactions of Internet users, which in turn translates into building the reach necessary to make your presence known to the next viewers. Actively attracting new fans, among other things, by regularly providing valuable, relevant and
graphically appealing content, is an integral part of the activities mentioned above and helps to build a broad community in social media.
less

Fanpage – building from scratch
The process of constructing an effective and popular fanpage requires caution from the very first stages of development. The right plan will allow you to target your target audience from the start, and skillful preparation of optimized and diverse content will affect its popularity. At Virtual People, we can pride ourselves on many examples of fanpages
built from scratch, which have not only become virtual business cards for companies, but also strengthened interest in their activities and translated into a stronger position in the market.
less

Graphic support
An extremely important element in creating attractive and engaging social media content is taking proper care of the visual aspect . Interesting, skillfully adjusted and creative graphics are what attracts the audience's attention, encourages interaction, and consequently translates into increased reach that allows you to reach a wider range
of potential customers. Working with Virtual People will provide you with aesthetically pleasing, engaging and creative graphic materials that will enrich your social profiles and take them to the next level.
less
Effective social media
See the results of our work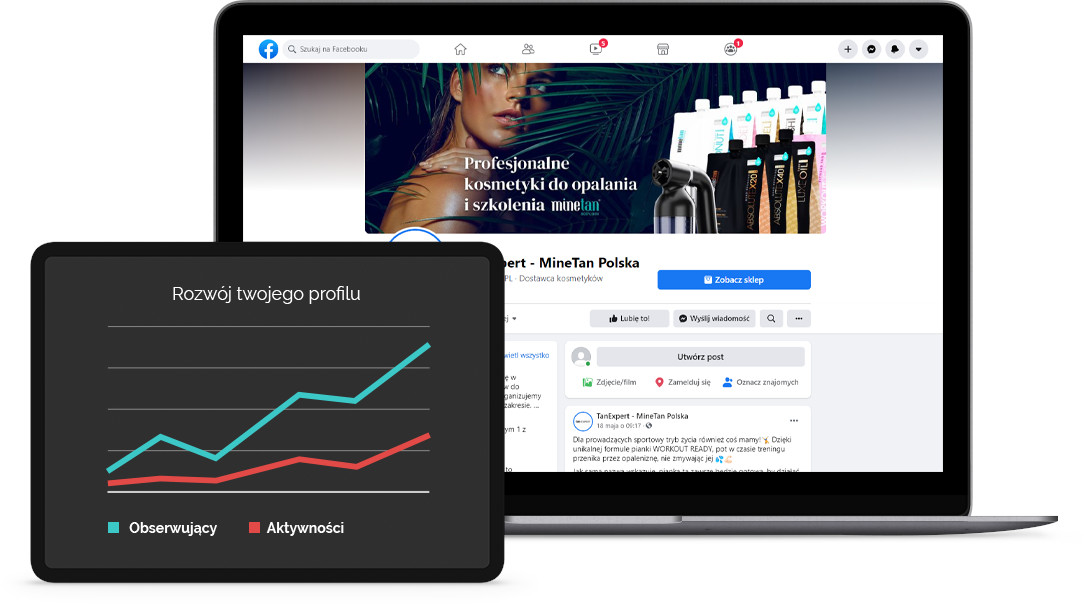 Contact form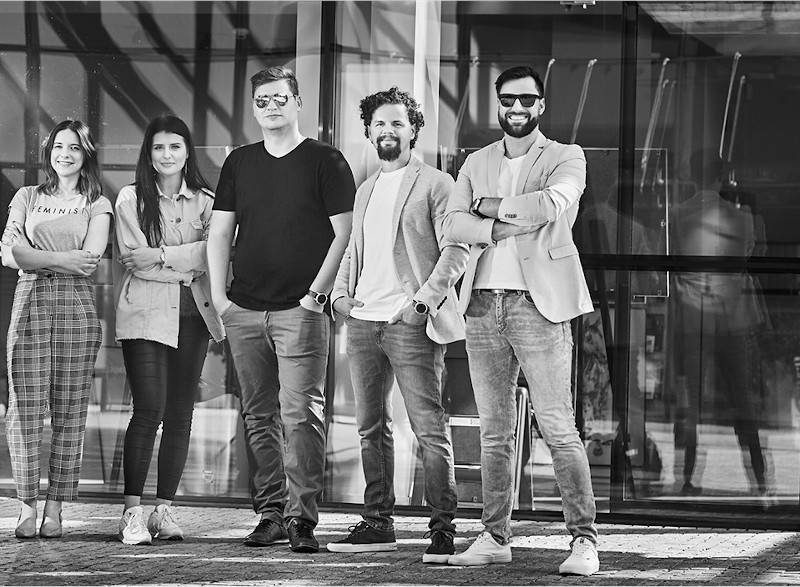 Virtual People is a team of people with not just the expertise, but also the passion and vision.
Oferta dla Marketing EN
Want to get started with other services?
Zaufali nam EN
We have already been trusted by more than 400 companies from Poland and the world.