Optimization
= Real SEO Results
It's no secret that the key aspect of a company's existence in the virtual space nowadays is the proper selection of activities and tools for the communication channels. Whether our main focus is a website, online store, app or a social media profile, the principle is always the same.
Grzegorz Kozak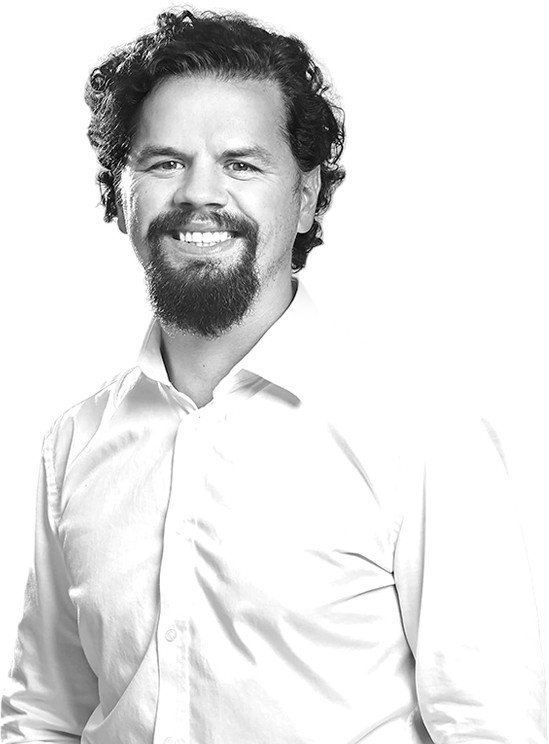 Optimization = Real SEO Results
In our agency, we very often encounter situations where clients ask us to help them with this issue. Performing a thorough analysis, preparing a professional assessment of the tools at hand and outlining the planned advertising activities is the beginning of the path to success. We, on the other hand, enriched by the baggage of years of experience, are well aware of how to properly prepare for this journey.
How do we conduct an audit and optimize your site for SEO?
Analysis of the market and your needs
Technical audit of the website
Determination of the scope of optimization
SEO copywriting
Linkbuilding
Technical optimization
Improving results!
Average improvement after 6 months of optimization with our clients:
Increase in position
22

% of phrases in the top 1-5
Increase in organic traffic
40

% of phrases in the top 10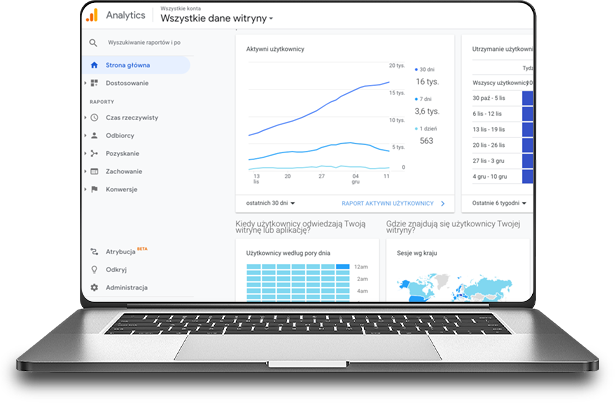 How to improve your site's Google results?
What's the key? In the details, of course. As is usually the case, it is these seemingly small, insignificant and invisible to the untrained eye elements can measurably affect the success or failure of ongoing activities. For example – improper SEO optimization will cause us not to be visible on high Google search positions, and in turn, improper selection of advertising tools will result in the fact that we will not be able to sell as much as we would like.
How to protect yourself from this? How to effectively take care of the small details and avoid basic mistakes? The best way is to put your trust in Virtual People agency – a proven and experienced partner that will help you learn the fundamentals of marketing activities and find your way in the world of online sales.
Building from the ground up
If we want to participate in the race at all,
we must first appear at the starting line properly prepared.
It is also useful to make a preliminary analysis of the obstacles we may encounter on our way. Some of the most common problems in the area under discussion include: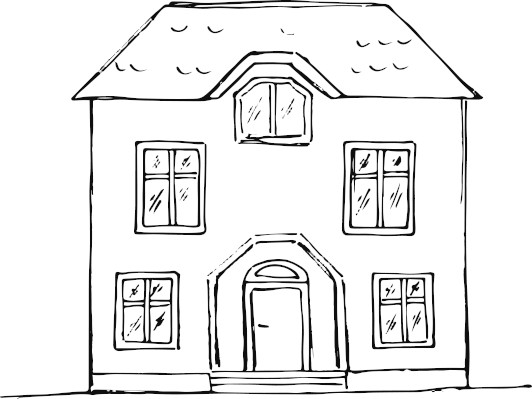 SEO = SOLID FOUNDATION

1
improper optimization of the website/store for Google search,
2
poorly constructed content on the website,

3
inadequate selection of marketing tools,

4
improper selection of advertising channels,

5
incorrectly performed (or not performed at all) analysis of ongoing activities.
The recipe for success, therefore, is not only a reliable and professional assessment of the current situation, but also the efficient elimination of emerging errors. In order to go through this process successfully, however, it is necessary to have the support of professionals who know perfectly well the purpose of the changes, what their effect is supposed to be and what stages should follow in order to achieve the desired result.
When starting our activities, we are always guided by the same goal: understanding the client's needs. This is why we listen to each word so carefully, as they are the ones that allow us to properly understand the situation and learn about the actual subject of the audit. Once we are richer in new information, we begin the process of analyzing the client's market. This stage is important primarily because of the fact that it gives a point of reference, helps to get a precise idea of the situation and illustrates the environment in which the customer moves on a daily basis.
What do you need?
This analysis, supported by performing relevant cross-comparisons, allows us to reliably assess the factual state, consequently allowing us to identify specific advantages and shortcomings that characterize the client's current situation. Once we have this knowledge, it is possible to set a course of action, as well as implement a number of specific changes that are expected to result in a significant improvement in this field of operation.
SEO audit
SEO audits are often associated solely with search engine optimization. And while this is, of course, a basic element of the activity in this area, it is worth remembering that the topic is a bit more extensive. The website naturally remains one of the base points, but the focus should not be placed on it alone. The right approach to operations, skillful phrase selection, position and competition analysis, and overall analysis of SEO efforts can also be equally important.
In terms of the website itself, the key during the audit will be its skillful alignment in terms of keywords selected for specific campaigns. What is important is not only the design of the site and its structure, but also the proper development of content or the selection of phrases appearing in the texts, headings, metadata, etc.
The key to a good SEO audit, however, is first of all the analysis of the client's needs and expectations. Only through a precise understanding of them and an in-depth study of previous activities can you relate them to current market conditions and implement changes that will have the desired effect.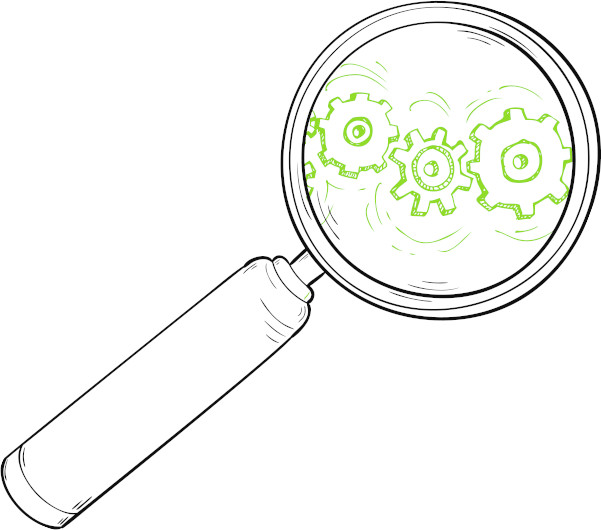 Web audit
A website audit has many elements in common with an SEO audit, but it should definitely be expanded to include the so-called UX (user
experience) and UI (user interface). The former is responsible, in a way, for the emotional aspect and its task is to make the user feel good while visiting the site, to be properly navigated and not have problems with intuitive navigation. The latter's task is to take care of the technical aspect and make this free roaming possible by using adequate tools to create a proper website.
Applying the right principles and examining the key elements of this process affects the user experience and the subsequent viewer satisfaction. If these activities are carried out skillfully, it will lead to a situation where we can predictably "plan" the user's behavior on the site, provide them with information that is important to them and bring them closer to making a purchase decision or persuading them to choose our services (UX). The second part of a detailed plan (UI), on the other hand, allows us to properly plan the layout of the elements that are important to the site, the user's movement or its proper functioning. Eliminating such things as navigational errors, gaps or a surplus of key items on the website makes it much easier to achieve the desired goal.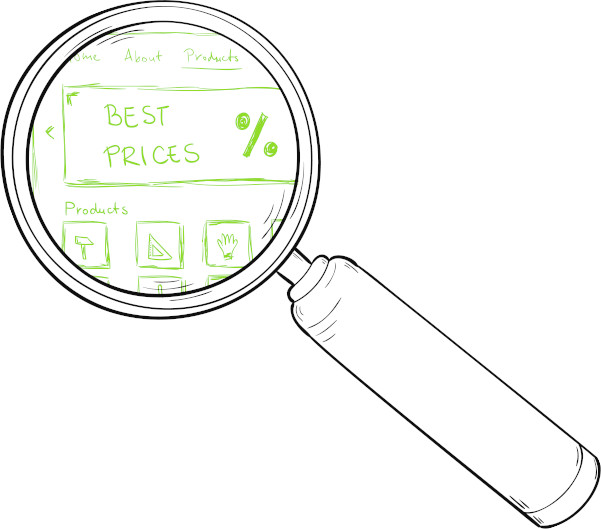 With the above in mind, it can be concluded without a shadow of a doubt that the UX and UI layers are crucial in terms of the user's movement through our site and are, in fact, the foundation of a properly executed web audit.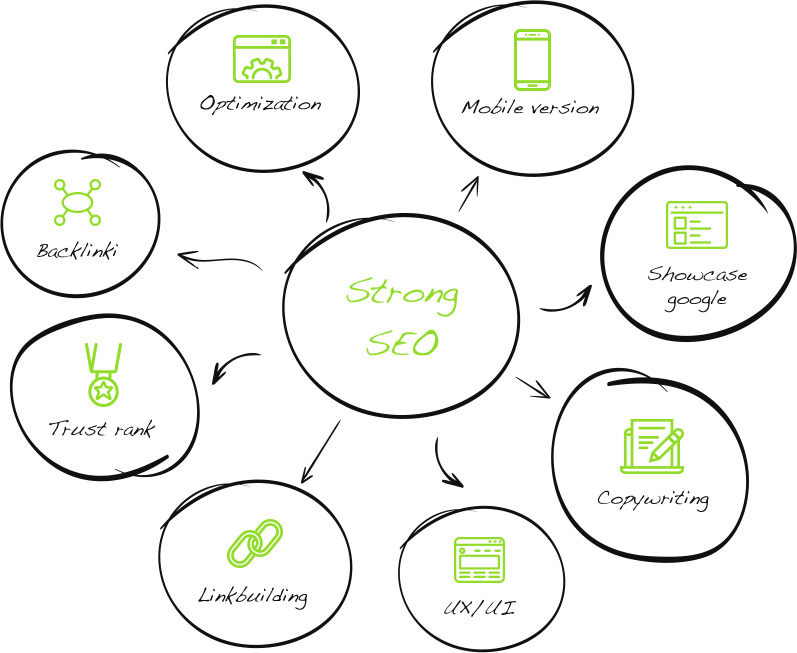 Marketing audit
A marketing audit is by far the most extensive and complex type of auditing, as it includes multiple components. Among them is the SEO audit mentioned above, but also the analysis of the company's activities, branding and a large number of other elements. This is primarily due to the fact that marketing activities themselves are actually made up of many key co-occurring elements.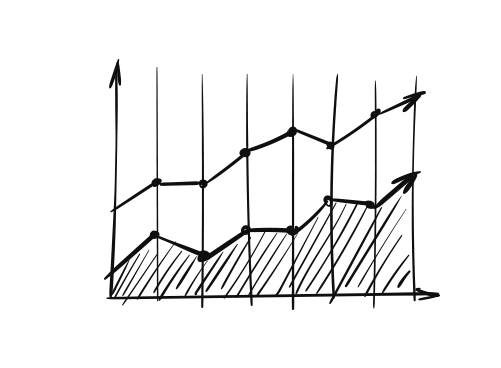 Therefore, in order to successfully conduct advertising activities, it is necessary to analyze previous moves, set a specific strategy and take the right direction for further development. Then every point should be considered in sequence – from brand image, website and SEO activities to Google Ads campaigns, social media, etc.
It is worth remembering that the key to success, after all, is comprehensive improvement and directing activities in a way that increases sales and recognition of the client's brand on the market. And the success of this endeavor is influenced not by a single decision, but a whole series of interrelated elements.
The strength of our agency lies not only in our years of experience, but also very extensive human resources. We work with outstanding specialists in many fields, and this close-knit team of professionals is at the disposal of our clients at all times. Accordingly, during our cooperation, we provide support from marketers or PR specialists, as well as managers, programmers, copywriters, SEOmasters and UX and UI designers.
No matter what kind of help you need, the Virtual People team will rise to the occasion and support you in solving all your problems. Our skills will ensure that not only will we analyze the situation at hand, but also be able to give an expert opinion on current activities and provide comprehensive content and technical support. These steps, in turn, will help you make the necessary changes that will optimize your company's daily operations.


Website audit
How does your website function? What is working properly, and which elements need definite optimization? Let independent experts answer these questions. Virtual People team will thoroughly analyze your website, determine its strengths and weaknesses, and then recommend to implement specific corrective measures. Focus on development and let our agency
look for the best solutions.
less

SEO audit
Does your current website achieve the best possible results in Google search? Don't know? Let us check it out. We'll analyze it in terms of aspects that affect its online visibility and determine what actions can be taken so that you achieve better results. We will thoroughly analyze the whole matter and suggest to you which elements
absolutely need to be corrected. Trust the specialists from Virtual People and make your website much more visible in Google search.
less

Marketing audit
A well-executed marketing audit will be a comprehensive compendium of knowledge about your business. It will tell you, among other things, how you can influence your brand image, improve your website, SEO activities and even social media campaigns. This comprehensive assessment of your activities will cover many aspects of your business
and provide you with the necessary conclusions for its further development. Entrust this task to professionals, have a valuable marketing audit performed, and then enjoy the effect of implemented changes.
less

Audit of social media activities
Is your communication with your audience via social media working as it should? We can help you determine that. We'll do a comprehensive audit of your brand's social media channels and determine what's working properly, and where there's still untapped potential. We will give you our professional opinion and oversee the implementation of changes
to increase the effectiveness of your social media activities.
less

Google Ads campaign audit
Wondering if your Google Ads campaign is using its full potential and achieving the best possible results? Wonder no more and let us verify it. Within our agency's staff are prominent Google Ads specialists who will comprehensively analyze your situation and recommend possible adjustments.
Take advantage of the opportunity and find out how you can sell even better online.
less

Brand image audit
How is the image of your brand perceived in the market? What does your audience think about it? To determine this, you need a professional survey to find the answers to your questions. At Virtual People, we will objectively assess the current position of your brand and honestly describe the situation you are in at the moment.
The audit performed will provide you with the material to draw the necessary conclusions, and our knowledge and experience will enable you to turn them into specific actions aimed at improving your company's image.
less
Would you like to know more and have additional questions about audits? We are ready to answer any of them. We remain at your disposal and encourage you to contact us 🙂