Outsourcing
As business practitioners, we are well aware that the human factor is determinant in the development of most companies and projects. People are the key piece of the puzzle and very often have a decisive influence on the success or failure of large-scale ventures. Unfortunately, the reality of today's market means that finding an employee with the appropriate qualifications is not only very time-consuming and expensive, but also involves a significant investment risk. Especially if we are talking about a person with specialized technical skills in an area that to the employer is just a puzzling enigma.
Grzegorz Dąbrowski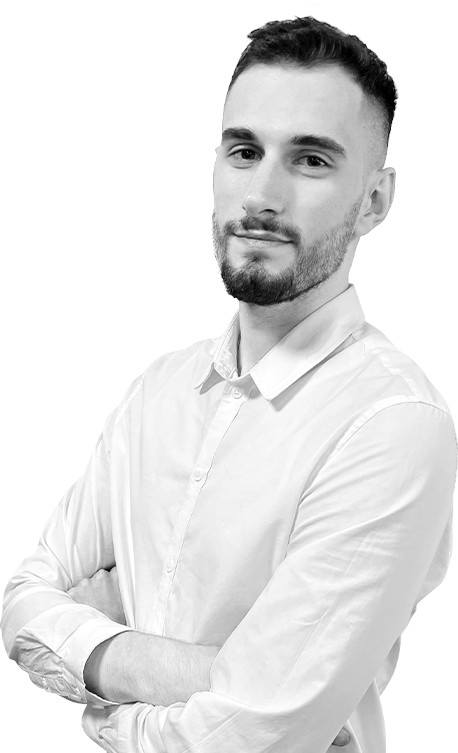 Is a lack of specialists holding back the growth of your business?
Business owners increasingly more often face a situation where they could use professional help in some area on a regular basis, but the demand for delegated hours is not high enough to make it cost-effective to hire an additional employee for the position. It was precisely this kind of challenge that our clients often encountered when considering establishing their own programming or marketing structures.
We, on the other hand, presumed that since there was such a problem in the industry, there must also be a specific solution that would eliminate it effectively. This is why we began to offer our partners outsourcing services at a very high standard.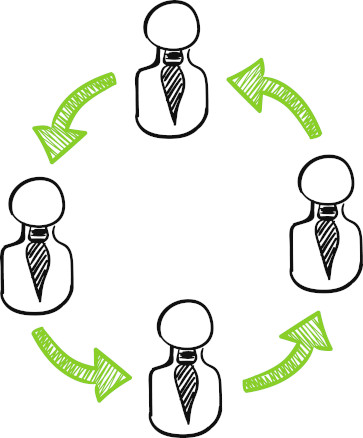 Our people in your company
What is outsourcing really about? Us delegating the necessary human resources to your company in the exact number of working hours you want. Therefore, you don't have to look for and hire an employee yourself, and then forcefully make up tasks for him to effectively fill his working time. All you have to do is tell us what needs to be done, and we will select the right people for the job and guarantee the results you expect.
Would you benefit from specialized marketing support? Do you need a proven analyst who will review the scope of the data and later draw and present you with specific conclusions? Or would you prefer the services of a coordinator who will take the responsibility off your shoulders, oversee all the processes and handle the execution of a specified project completely? If you answered "yes" to any of these questions, then our offer is addressed to you.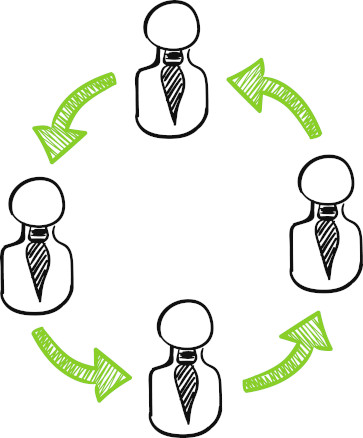 In our outsourcing offer we also provide what we are famous for, which is the support of high-quality experienced programmers and graphic designers. Are you interested in specialized assistance in the field of programming? Do you want to create original graphic creations that will attract the attention of your audience and positively affect the development of your business? Let us repeat: you have come to the right place.
Outsourcing with Virtual People – how does it work?
When you decide to work with Virtual People, you are in fact opting for certainty, security and stability. You get constant access to high-level professionals who have the necessary skills and experience to help you with all sorts of problems that may arise along your business' path. An additional advantage of this solution is that each of these people is a part of a highly accomplished team. This, in turn, means that through this in-house cooperation, the team has a vast pool of practical knowledge – far greater than any single person you could hire might offer.
When you use our outsourcing services, you get exactly what you need without having to worry about hiring specific professionals. You basically only pay for measurable results, making the best use of your own financial resources. All the work done is adequately reported on, and simplified settlement in the form of a subscription and invoice allows you to take this problem off your mind and focus solely on developing your business.
Cooperation with Virtual People – why is it worth it?
There are many reasons why this solution seems to be extremely effective. Below you will find some of the most important ones that may help you make the decision to cooperate with our agency.

Convenience
You have specific demand and receive specific help in return. Your problem is taken care of by a properly trained person with skills precisely tailored to the task at hand. This person is vouched for by professionals with years of experience in the industry.

Saving time
You don't have to deal with the recruitment yourself or search the market for the right person to help you solve particular problems. You outsource the matter to external professionals and get the support you need in no time. You save time and your troubles disappear in no time.

Favorable financing terms
You only pay for what you actually need. You don't have to keep a person whose services you won't use full-time on a payroll. You settle conveniently, based on a fixed subscription and invoices issued. You save money and determine on your own when it is worthwhile to spend it on solving specific problems.

Experience
You are supported exclusively by renowned specialists who have extensive experience in the industry. There is a good chance that they have faced similar problems in the past and will be able to suggest proven solutions that can be implemented in your case as well. By relying on experience, you are really focusing first and foremost on the quality and reliability of the work performed.

Knowledge and competence
Your company receives exclusively specialized experts who have the necessary knowledge and skills to do what you require. The theoretical and practical knowledge acquired over the years helps them face the challenges and, consequently, allows to solve the next problems much faster. You save time and money, while reliable people perform the assigned tasks.

Opportunity for development
By cooperating with industry professionals, you gain very extensive material for your own reflections. The solutions applied by our people will inspire you, and regularly bring new ideas to your head on how you could develop your business.
The human factor is a key attribute that is very often responsible for the success of individual processes in the company. When deciding to perform strategically important work, it is advisable to use assistance of experienced specialists who will ensure the implementation of these services at the highest level. Would you like to discuss the possibility of outsourcing some work? Apply to Virtual People agency. Contact us and let's talk about how we can help you.