Video advertising
There is a well-known marketing truth that says a picture is worth a thousand words. If so, we can confidently say that a video is worth a thousand pictures.
The transition from static forms of advertising to videos is, in fact, one of the symbolic milestones that our clients reach on their journey. Those who decide to take this step, momentarily see the purpose and benefits of such efforts. After all, the facts are clear and indisputable: video implementation allows for a more complete message and attracts the audience's attention more.
These two factors are really the foundation of effective advertising. So if you want to achieve better results and take your business to the next level, you need to make a move. And it's well-known that video is what's required to capture movement.
Tomasz Stypa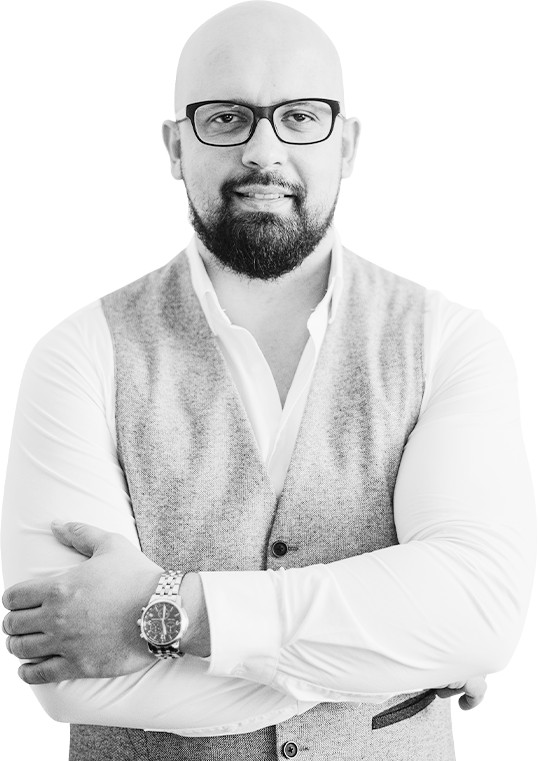 The power of advertising – how to build it?
If we had to point out a promotional tool that has great potential, but is not as often used yet, we would have to go with video advertising. The truth is that audiovisual presentation offers enormous possibilities, which many people are afraid to use. Customers often feel that such activities are too complicated, are bound to exceed their budget, and immediately reject such form of promotion.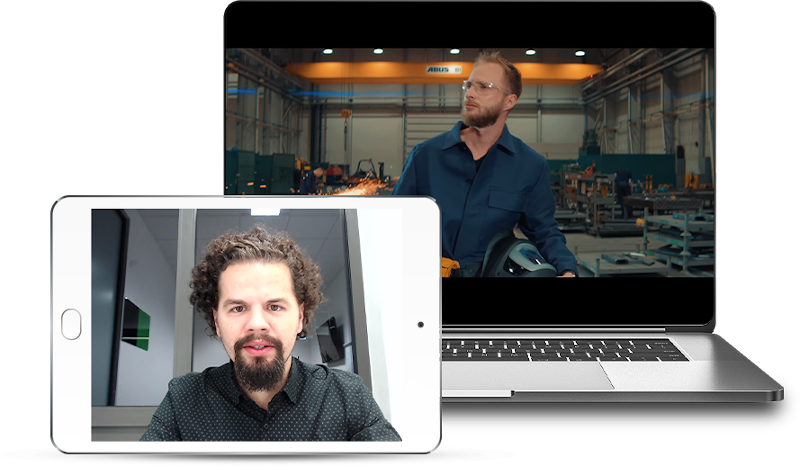 We, on the other hand, are gradually dispelling these stereotypical fears and explain how much can be achieved when sound and image – fused by a coherent and interesting concept – turn into a wonderful creation that attracts attention. The combination of a good video commercial with its proper distribution makes viewers think, "wow, this company seems like true professionals". And now let's dispel another myth. Does achieving such an effect is bound to require a lot of money? No, it doesn't. Want to see how close you are to an effective and professionally executed video campaign online? Contact Virtual People and find out what life is like in the world of modern video creation.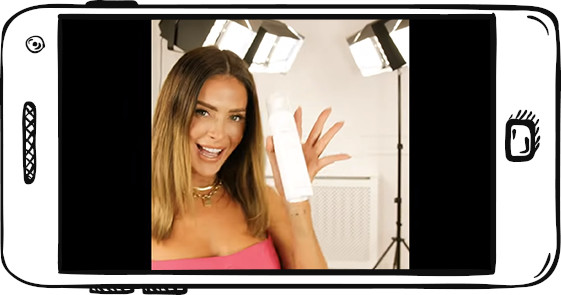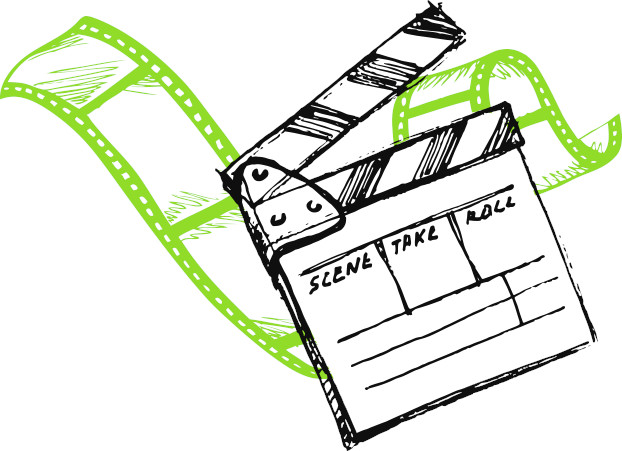 Creating a video advertisement
When preparing such a form of advertising, you need to answer two important questions: what do we want to communicate and how should we do it? In our agency, we always have at least a hundred concepts for each of the assigned tasks, but we know perfectly well that the devil is in the details and they are what is crucial to ensure success of the entire plan. That's why we keep thinking until we finally figure out how to choose the right form to complete a project that properly fits your needs.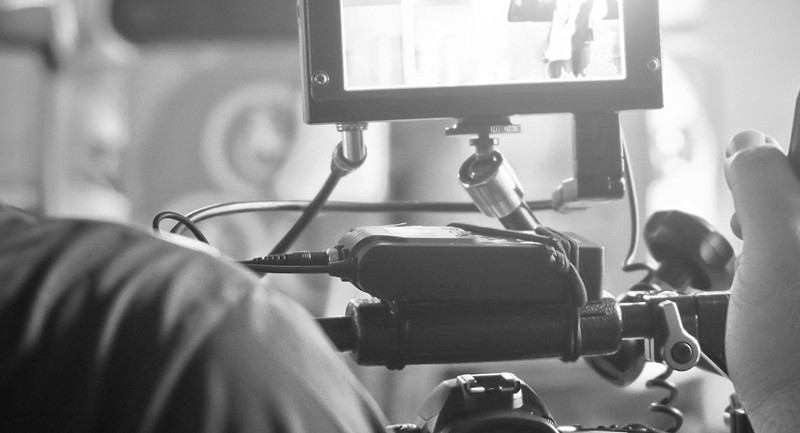 What kind of video advertising do you need?
Deciding on what is the right type of video clip for you depends on several factors. Once we know what you want to present, we focus on the kind of customers you want to target. We discuss, gather ideas, and draw conclusions. Through such activities we get to know you and your business in depth, because we believe that without this it is impossible to make a properly personalized and tailored advertisement. If it is supposed to appeal to the audience, it must be understandable. That's why it's so important for us to get to know your specific industry and, consequently, accurately identify your needs. Once we have established this, we can get down to further work. In this case, this will involve deciding on the form and method of project implementation.
Video advertising Szczecin
Video advertising, which reaches your hands, is a very powerful and useful promotional tool. Its skillful use, supported by properly planned marketing, can affect the future of your business to a larger or smaller extent. Working with us, you are guaranteed to receive a high-quality product. We work with a professional group of filmmakers and animators, which allows us to create excellent advertising creations, tailored to the needs of our clients.
In our agency we focus on diversity and do not confine ourselves within a single style. First we discover together what you really need, then we get down to executing the outlined plan. Our materials are fully personalized, we are not afraid to explore new territories and successfully create video in diverse forms. Allow yourself to be inspired – put your trust in Virtual People.
What else can we offer you?

Video commercials
Professional approach, idea, script, director, actors, camera. Just shout "Action!" and we can start the implementation. At Virtual People we will create personalized material for you, which will fit your needs perfectly. We will take care of the issue comprehensively, and the end result will satisfy even the most demanding.
Check out what we can offer you, enter the world of modern promotion with us and start advertising through video!
less
Video presentations
The primary purpose of video presentations is to convey specific information in a modern and accessible way that will attract the audience's attention. Our skills and experience in this area mean that we are not afraid of any topic and will be happy to help you prepare an interesting and unconventional project.
Are you looking for a way to put an interesting idea in a contemporary frame? You have come to the right place.
less

Video infographics
The term video infographics refers to an elaborate advertising form, with the primary purpose of presenting relevant data using graphics, pictograms and various types of animation. This form of communication is extremely accessible, lightweight and captures the attention of the audience.
If you want to show complicated things in an uncomplicated way, this service is created just for you.
less

Dedicated animations
Advertising in its purest form, but without the camera, photos and extras? Yes, that's entirely possible. All you need is a good idea, a script and creative performers. In this realm, the vision, graphic designer and editor rule indivisibly. They are the ones in charge of the project, and it is their job to make the end result blow your mind.
In short: we are dealing here with a "Virtual" realization, created by "Virtual" people. We reassure those concerned: the results are, fortunately, as real as possible ☺
less

Social media clips
The promotional power of the social media world is something basically everyone already knows. However, the question is: how can you make a breakthrough with your advertisement and make the audience pick it out among hundreds of others? Our years of experience tell us straight: you need to create content that is imaginative,
catchy, attention-grabbing and memorable. Sound complicated and enigmatic? Not for us. We have the ideas, the solutions, and the right people. Trust Virtual People and enjoy amazing social media video creations!
less

Photo shoots
How much can a professionally done photo shoot bring? The best way to find out is to see for yourself. Thanks to cooperation with artists in the field of photography, we will prepare unique photos for you, which you can use to promote yourself, your company, your website or social media channels.
ll photographs will be taken in a predetermined style and will serve as a professional marketing tool for your use. Put your trust in ideas, put your trust in quality, put your trust in Virtual People.
less
Interested? Contact us and see how we can help you enter the world of modern video.
Effective video ads
Explore the effects of our work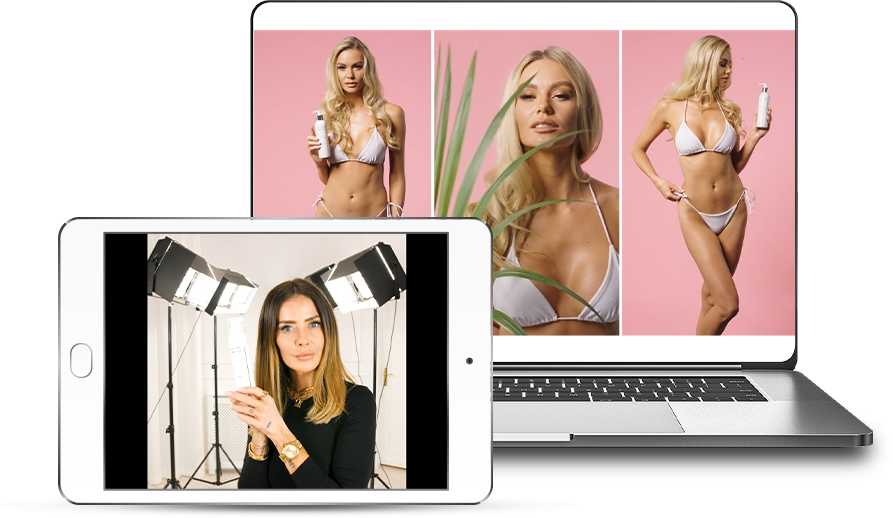 Need to take your Google Ads to level 2.0!
Don't wait, our team of Virtual specialists is at your service!