Instagram
There is a saying that a picture is worth a thousand words. It is likely that the same assumption was made by the originators of Instagram, who decided to create a virtual social space based on photos. The project turned out to be a jackpot, and the number of users has already exceeded the impressive one billion users mark in 2018. Why not take advantage of this in your business?
Tomasz Rejman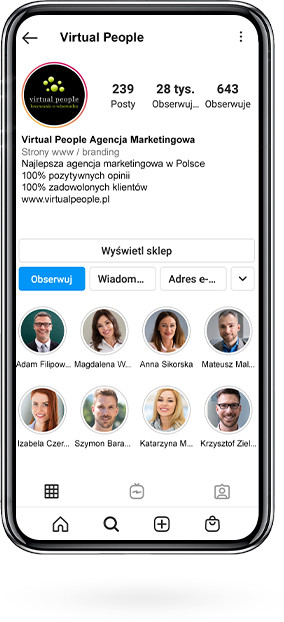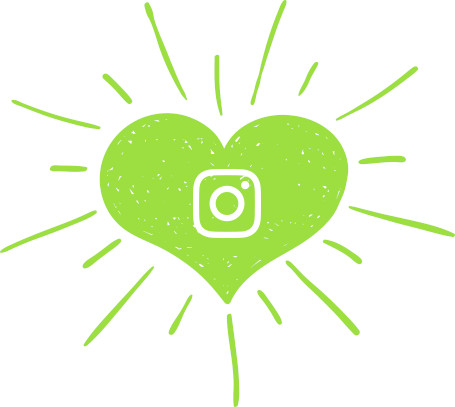 The heart of social media
Nowadays, it is safe to make the claim that this is where the social activity of people from all over the world has shifted to, with Instagram becoming the heart of social media in a way. There are currently hundreds of millions of active and engaged users who live on the content posted here. Such a large number of interested people measurably translates into interpersonal interactions and makes Instagram vibrant with virtual life.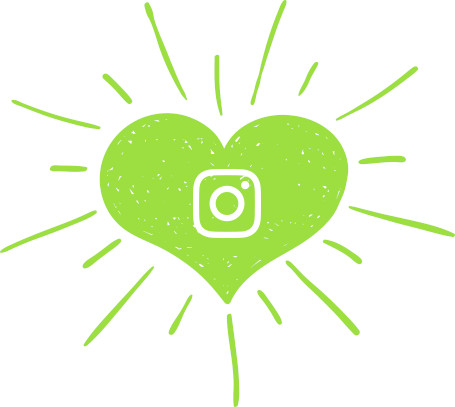 This state of facts implies that the space creates highly interesting business opportunities all by itself. Although the ads are slightly less extensive than those on Facebook, but what works in their favor is that they are definitely cheaper. Speaking of promotion through Instagram, it is also impossible to ignore the opportunities guaranteed by influencers.
The power of influence
Influencers, i.e. people who are able to influence a wide audience, are the driving force behind the Instagram business. Cooperation with specialists in a particular field allows you to plan and conduct advanced marketing campaigns, and as a result, reach the consciousness of the potential customers with the product or service you want to promote. This model of activities is perfect for such industries as health, beauty, cosmetics, fitness and lifestyle, among others, because their representatives often have a very extensive circle of followers, and their recommendations and opinions translate into subsequent consumer decisions of the audience.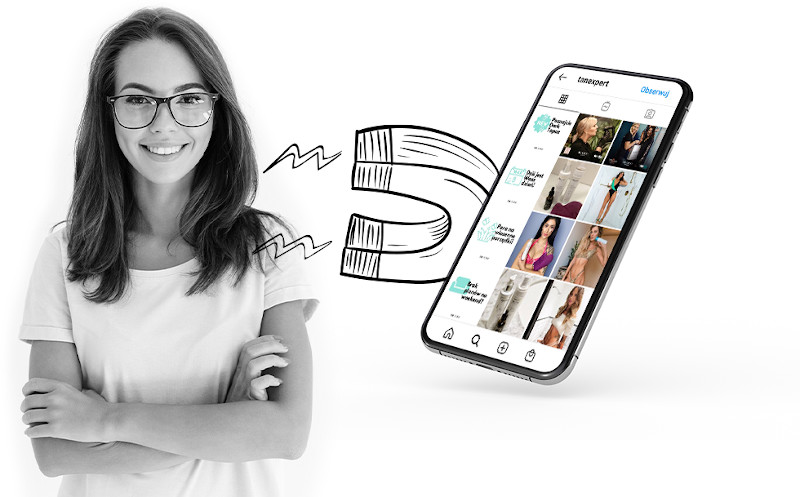 Collaborate with celebrities! #influencer for your business
Not sure how to get started?
Is it worth putting Instagram in #Virtual hands?
How to build an active and engaged community on Instagram?
How to attract the audience and skillfully manage the company profile?
Which influencers to work with and how to optimize planned advertising campaigns?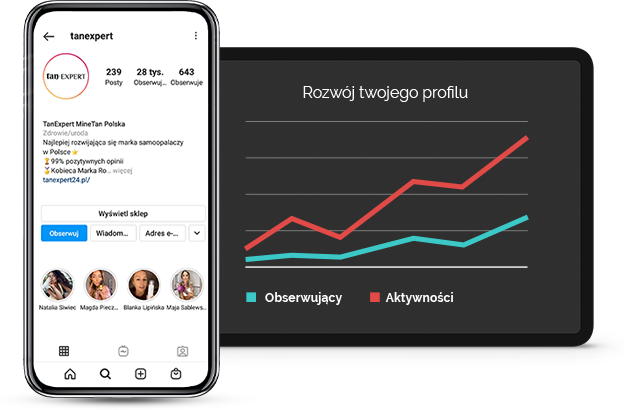 View portfolio
Entrust your Instagram in the Virtual hands of real specialists!

There are a lot of questions, but at Virtual People we are eager to tackle them. Our experienced team has Instagram specialists who have mastered all the ins and outs of this service in its ranks. Do you want your company to make its presence felt in the heart of social media? You've come to the right place. Put your trust in Virtual People and enter the world of Instagram with us!
Managing a profile

Wondering how can we help you?

Managing a profile
An actively and innovatively managed Instagram profile is the cornerstone of a company's activity on social media these days. Do you want your company to make its presence felt on this important and popular site and reach a group of new customers? Choose Virtual People and let us help you with this project from A to Z.

Conducting advertising campaigns
To prepare an effective advertising campaign on Instagram you need the following.
adequate knowledge and experience in this area. At Virtual People we not only have both, but we also add creativity, commitment and heads full of ideas on top of that. We will plan, properly direct
and carry out activities that will allow you to achieve the best possible results.
less

Development of content and graphics
A skillfully managed Instagram profile must consist of valuable content. How to optimize it? Which graphic concepts will engage the audience and interest more users? We have been answering these questions for several years, and the results of our work have satisfied many clients already. Do you want to present …
your company in an original way that will attract the attention of your audience? You could not have come to a better place.
less

Profile audit
Are you running an Instagram profile, but not sure if you are doing it properly? Wondering what could function better and where lies the untapped potential? If so, our audit offer is just for you. We will analyze your profile in depth, share our conclusions and suggest …
specific solutions. Find out where you really stand, and then take an important step towards Instagram perfection.
less

Ad analysis and optimization
Are you using ads on Instagram? Do you think you are doing it skillfully and have noticed the effects of your efforts? Or do you still feel that you could use the invested resources more effectively? Get help from Virtual People and let us handle this part of your business. We will analyze, verify …
and optimize the ad related issues on your Instagram, and you will start seeing more impressive results.
less

Building audience groups
If a profile is to live, an audience is essential. They are the oxygen of Instagram and allow your business to keep breathing in this world. Getting them, however, is not all that easy. Building a community requires an idea, creativity, a plan and proper execution. At Virtual People, we have years of experience …
in creating audience groups for representatives of many industries. Do you want to get the word out about you and have your profile attract the attention of potential customers? Check out what we can do for you and enjoy the results of our work.
less

Cooperation with influencers
Which influencers will be suitable to promote your brand? Who to contact and how to negotiate the payment? How to verify the effects of ongoing campaigns? More questions emerge, and the answers do not come quickly at all. Unless you cooperate with Virtual People. Our many years of experience …
allows us to contact many influencers right from the start. We know how to get results, negotiate and optimize the campaigns we run. Do you want your product to be advertised properly and by the right people? Contact us and let us help you in this regard.
less

Training
Would you like to learn more about the way the world of Instagram works? What opportunities does it offer and what results can you achieve by using it properly? If so, you'll feel like a fish in the water during our training. We will reveal all the secrets of this popular service, teach you how to practice and present …
many effective methods to help you achieve the planned results. Take advantage of Virtual People's expert knowledge, sign up for the training and see what secrets the world of Instagram holds.
less