Buzz Marketing.
Fine feathers make fine birds!
Are you familiar with the infamous snowball effect, where a process begins on a small scale and then gradually grows to become much larger? If so, it shouldn't take you more than a moment to understand the essence of buzz marketing. After all, this phenomenon, also known as whisper marketing, aligns with the popular notion that nothing spreads through the world faster than a rumor. But what if this rumor could be influenced and prompted to spread the way you want it to? Exactly. So read on….
Tomasz Rejman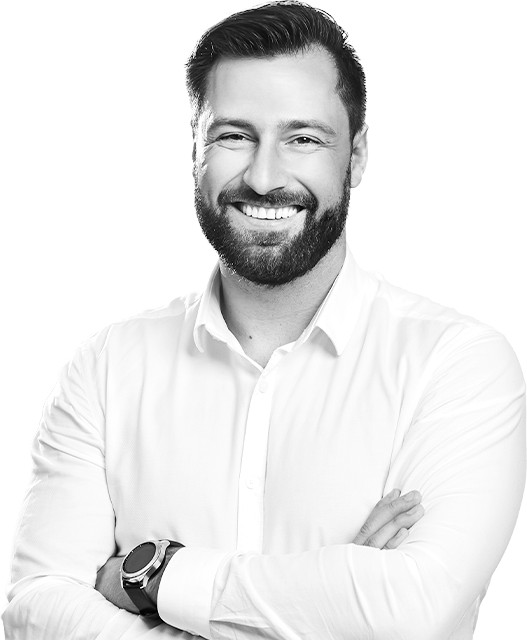 #Effective Buzzmarekting
How it works?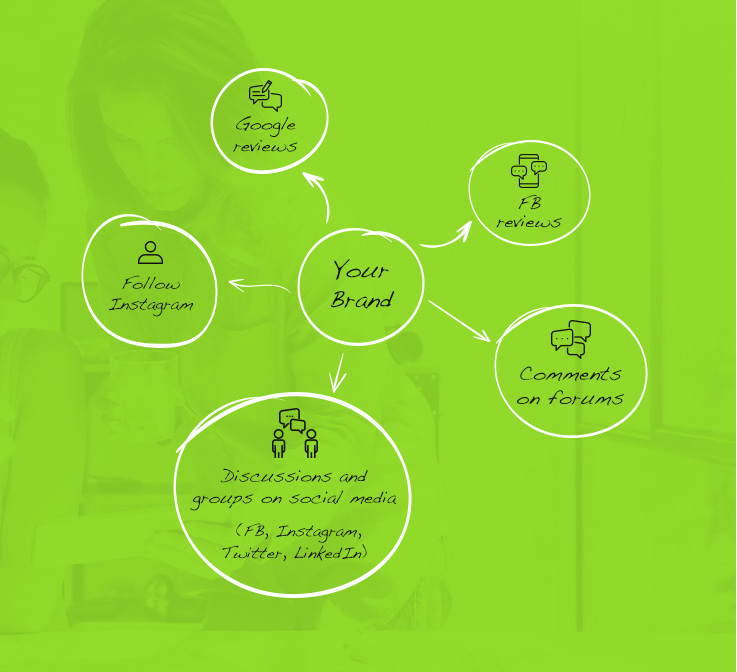 The essence of buzz marketing is to naturally initiate discussions about a particular brand or product. In order for this tool to function effectively, however, it is necessary to use it skillfully. Creating a positive image of the company, which in the end will translate into measurable effects on sales, must be carefully planned and rationally carried out. If we make a mistake and overstep the boundaries of authenticity, or even worse, try too hard to get feedback from our customers, the recipients may be negatively inclined, and the whole plan will backfire. So let's talk about how to avoid such situations.
How to achieve #success in whisper marketing?
It is said that the best advertising is created autonomously, and in the eyes of the customer is not advertising at all. Therefore, the key to successful buzzmarketing is AUTHENTICITY.
The rumors spread or conversations held (both in the real world and in the virtual world) must have an element of spontaneity in them. We live in times of increasingly conscious consumption, and none of us likes to be pushily persuaded to buy specific products. We usually prefer to consider the options on our own in peace and quiet, consult and finally make a mature decision.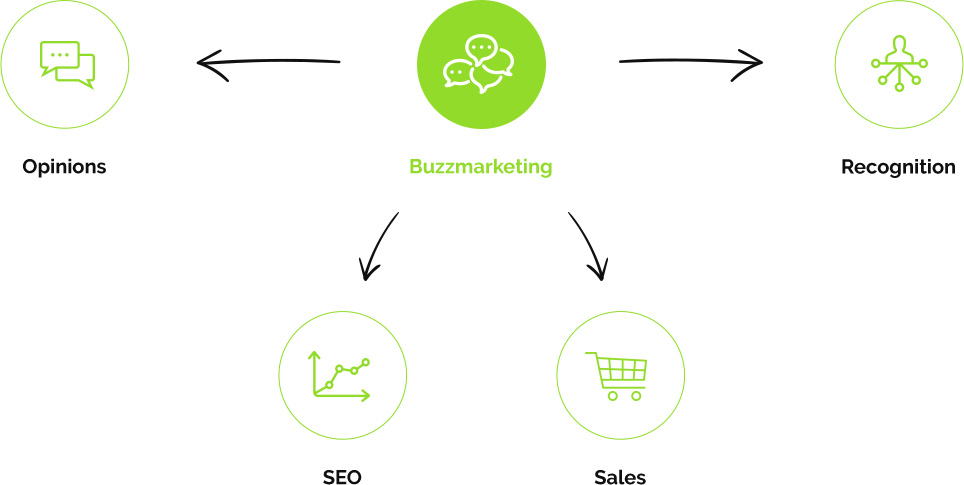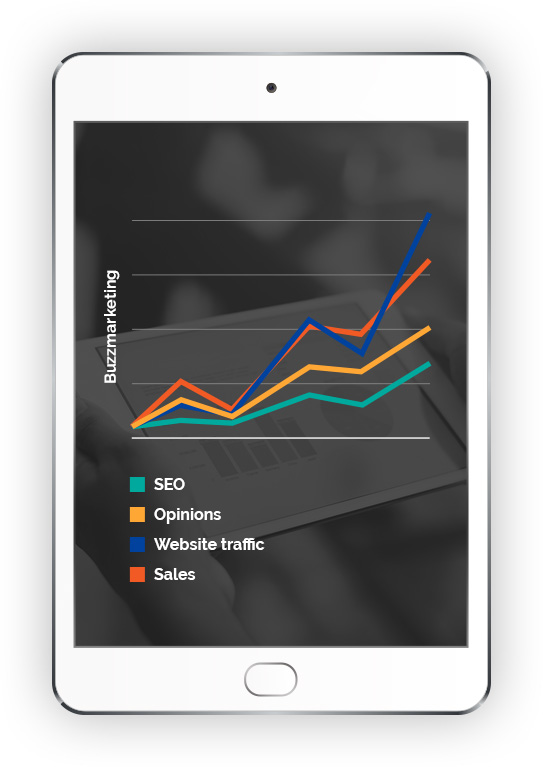 What is the value of a good recommendation?
A moment ago, another word appeared that we would like to highlight and spend a longer moment discussing. Reviews. They are the ones that influence consumers and build the credibility of a product. We can find them in a Google search, online forums, hear them from friends, on TV or come across them on any of the social media sites. Whether we want it or not, they are the ones that often build brand awareness in us and influence the consumer decisions we make. So how do we begin to get these opinions and use the power of reviews to model specific behaviors in potential customers? Let us explain.
Let's imagine a hypothetical situation, in which a hair shampoo producer is launching a new product. Initially, he introduces the product to a number of customers, including, for example, hairdressers, who are asked to openly share their opinions on the product used. Later, the action moves to a specific location. Two people are sitting on chairs, another two are stationed on a couch and waiting for their turn. In the establishment there is a familiar meaningless small talk. At one point, completely spontaneously, the discussion descends into the topic of hair shampoos. Stimulated by the discussion, the hairdressers and customers enthusiastically engage in a dialogue and spontaneously talk about a great and interesting product that has recently appeared on the market. As a result, both the hairdressers involved in the discussion and other customers listening to the conversation remember the name of the novelty on the market and receive initial feedback with a recommendation of the product.
After all, in the virtual world you will be the figurative shampoo manufacturer, and we will help you act in a way that will make hairdressers and other customers start talking about you.
Whisper marketing
in your business!
As a result of the action described above, the producer skillfully builds brand credibility, using mechanisms that encourage your customers to leave recommendations and stimulate whisper marketing. Recipients do not feel assaulted by the advertising, often without even realizing that they have in fact been subject to it. The opinion heard seems reliable and true, because it was given by an actual user, thanks to the appropriate prompting of discussion and activity. In such a situation, there is a good chance that one of the above-mentioned people will trust the recommendation and decide to buy the shampoo that has recently appeared on the market. He or she will
also be another customer who, with the right motivation, will share the recommendation just like the previous customers!
Explore the #Effects
of our clients
Increase in organic positions
top 1-10
Improvement in organic traffic
+
150

%
Improvement in brand recognition
+
221

%
Increase in trust in your brand
+
100

%
What is Buzz Marketing?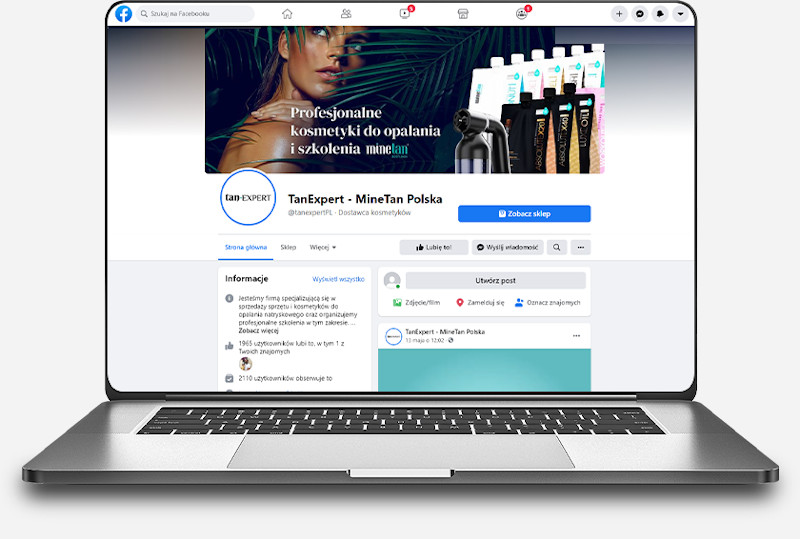 To begin with, let's briefly explain how online whisper marketing really works and where exactly we can encounter it. The various forms of whisper marketing include, among others, posts on online forums, positive reviews and opinions, but also any statements, comments and all the influence marketing we encounter on the Internet. That last one is a very interesting subject in itself. However, that's material for a different story, so it's best to read about it here. We, however, leave the topic of influencers for a moment and return to the essence of whisper marketing.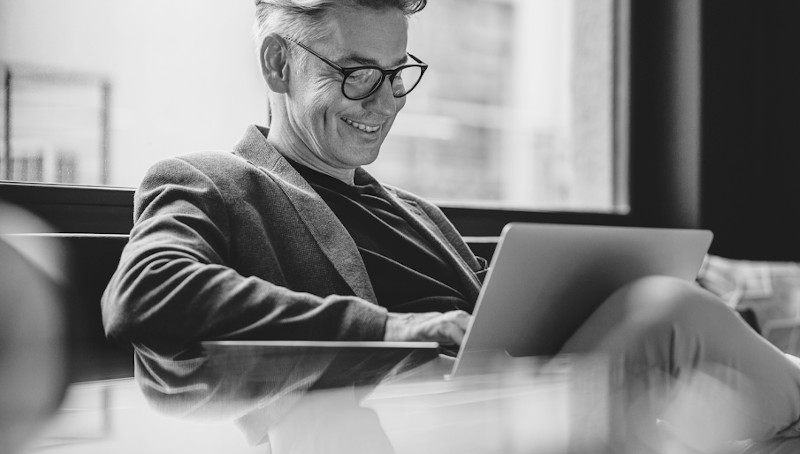 The second form of online buzz marketing activities is social listening (monitoring specific phrases and queries) and speaking out as a brand, i.e. commenting, initiating discussions, responding and encouraging conversations on specific topics. At Virtual People, we realize how much can be achieved in this way, so we put maximum commitment into making sure that we properly build your brand image so that you can personally experience the benefits that can come from properly focused efforts. Many people who trust us have already learned how important it is for a company to have a real presence on the Internet. And we're not talking about a passive presence that consists only of having a website or a Facebook profile. We're talking about demonstrating the brand's potential, going out to the customer and, in a sense, leading them by the hand straight to the company's headquarters. This is what we want to achieve, this
is what we have been skillfully doing for years and this is what we can offer you.
The fundamental principle is clear and indisputable: if you want people to talk about you, you need to make sure your customers give positive feedback. The first way to achieve your goal is to obtain whatever reviews you can get. Through such efforts, your company's name will begin to appear in many forums, and Internet users will gradually identify the brand more and more. These activities require due diligence, keeping in mind the principles of integrity and business honesty, because only when the reviews are trustworthy and honest will this message be natural and have a positive effect on the audience. Using the services of experienced specialists from Virtual People agency guarantees you that the image of your company will be developed thoroughly and earn a proper reputation in the online world. The key is to properly stimulate your audience and encourage them to discuss and share their opinions. The message from your real audience, will never seem unauthentic or pushy, as this could negatively affect your potential customers. Working on the image of your company online is a long-term effort, and time works in your favor, and as it passes, recommendations and positive statements about your company will appear in various corners of the online world. Effects? You will soon see for yourself.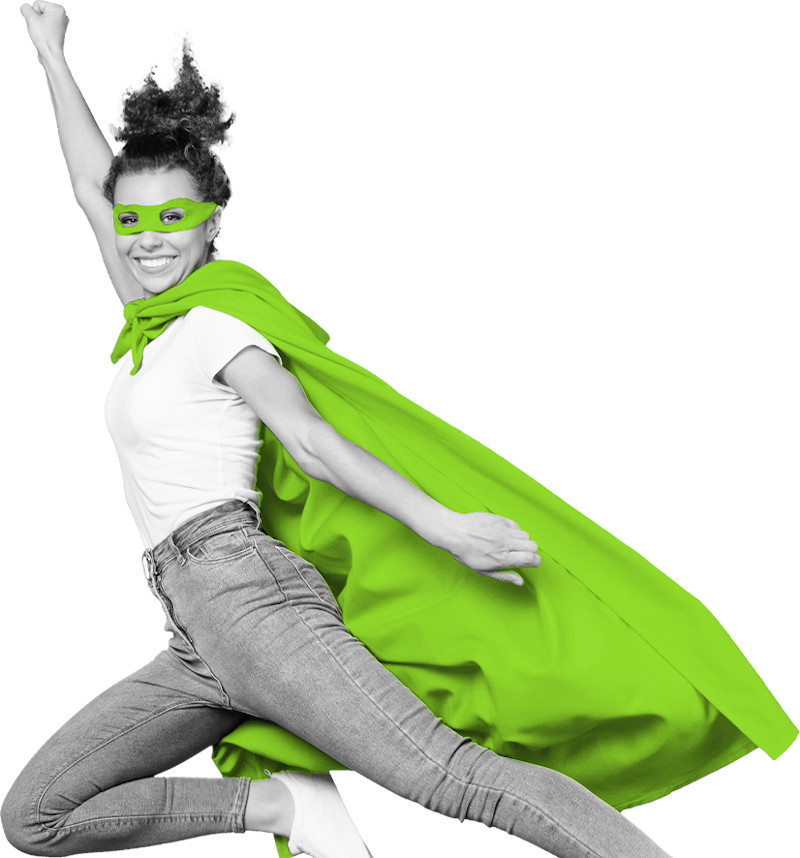 Working locally? Think globally!
Buzzmarketing #Szczecin at Virtual People
In the beginning, we diligently do what we always do – analyze, talk, get to know you and your needs. Once we've found the answers to all your questions, we move on to determine the right plan of action, and identify the places where we will monitor and try to stimulate discussions. These can be specific groups and thematic forums, social media. By developing the right strategy, we have a precise plan set, and the client knows exactly what activities to expect within a certain time frame.
By choosing Virtual People, you are in fact choosing a group of specialists with years of experience in branding. We know very well the way this world works, what is worth doing and what should be avoided. If you want to influence and personally shape your brand image online, you have come to the right place. Our goal will be not only to increase its visibility, but also to make sure that it is positively associated by the audience. Sounds encouraging? Trust the experts in the field and see for yourself how much recommendations and good PR can be worth.
Getting to know your needs
Analyzing your business
Suggesting
channels and solutions
Determining the scope of monitoring and activity
Planning
schedule of activities
Analysis
Optimization
Conclusions and report of operations
Do you want them to whisper about your company?
Here are some #Virtual ways to achieve this.

Build brand recognition
Rooting your brand image in the minds of your audience is one of the basic steps to achieve measurable success. Do you want your company to not only be widely recognized, but also positively associated? Take advantage of the expertise of specialists and take care of developing the appropriate brand image.
Cooperation with Virtual People will help you achieve your goal and make your company significantly more noticeable on the market.
less

Conduct a dialogue with the audience
Interaction between a company and its audience is one of the cornerstones of building a positive corporate image. A skillfully conducted dialogue not only allows you to present your brand from the right side, but also allows you to get to know your customers and properly understand their needs, and this consequently takes your company
to a completely different level. How to skillfully contact your audience and what channels to use to have an effective dialogue? We know the answers to these questions very well, so all the more reason to contact us.
less

Stimulating discussion
Skillfully asked questions and prompted conversations gradually build brand recognition. Specialized topic forums, social media channels – there is quite a lot of locations, but how to choose the right ones? That's what we're for. Working with Virtual People, you can be sure that the image of your company is in the hands of professionals.
Our specialists monitor the content that appears naturally in various places online, and they respond to them appropriately. The result? The company will become more recognizable, and a positive image of the company will be built in the minds of consumers.
less

Acquiring positive Google reviews
What do we do when we want to learn more about a product? Very often we type a given phrase into a search engine and get acquainted with the opinions of other consumers. If they are positive, the chances that we will end up deciding to make a purchase increase dramatically. At Virtual People, we are ahead of the game
Do you want your company to be well associated and care about positive recommendations on Google? All it takes is adequate action to make your customers happy to recommend your company! Contact us and enjoy the results that a properly built database of your customers' reviews can give you.
less

Acquiring Facebook reviews
Positive Facebook reviews increase credibility and customer trust. Want to make customers more likely to leave positive reviews on your company's Facebook page? Ensure proper communication and obtain positive reviews thus building a positive brand image. How to get started? Contact us and we will provide you with all the necessary answers.
We look forward to hearing from you and are ready to act.
less

Strategic planning of brand development
The development of any brand requires preparation of an appropriate strategy. Our group of experienced specialists is at your disposal. We will analyze your business, study the environment, get acquainted with the competition. We will listen to you, understand your needs and the goals you want to achieve.
All this data will allow us to set the optimal plan of action, which we will direct your enterprise towards. Do you want to develop your brand and sink ever more firmly into the consciousness of potential customers? You've come to the right address, let's get to work.
less

Brand monitoring
If you are striving for top quality, you need to constantly monitor your brand. Which solutions are working, what needs improvement, where is the untapped potential? The answers to these questions will allow you to implement corrective actions that will translate into a stronger position for your company in the market.
However, proper brand monitoring requires the right skills. Do you want to learn more? Feel free to contact us.
less

Social listening
What is the titular social listening? In short, it is a process that involves analyzing the statements of online users. The conclusions gathered this way are a certain kind of source of marketing knowledge. What does the audience like? What are they missing? What needs do they have? Skillful use of the collected data can help you properly direct
your next actions and ultimately achieve measurable results. Do you want to find out what can be heard online and how to turn this information into success? We are at your service.
less

Sentiment analysis
Would you like to find out what kind of opinions about your company resonate online? Which products meet your customers' expectations and which ones they are dissatisfied with? Sentiment analysis will allow you to study this trend by reviewing text fragments and will enable you to draw constructive conclusions. Is your brand being perceived positively or negatively?
Or do neutral comments predominate? If you are wondering about this, use our services. We will analyze the situation, share our opinion with you and recommend specific steps to be taken. Sound reasonable? Choose Virtual People and see what else we can do for you.
less
We hope that the essence of buzz marketing is now well understood by you. Do you want to get people to start talking about you? If so, make an appointment with us first. We encourage you to contact us.