Influence marketing
Sometimes, an entrepreneur has a very interesting, high quality product to offer, but doesn't quite know how to reach his target audience with it. In such case, one of the simplest solutions comes to mind – social influencing! So let's use an Influencer in the campaign!
Tomasz Stypa
Social Media Marketing SPECIALIST
& Virtual People Business Partner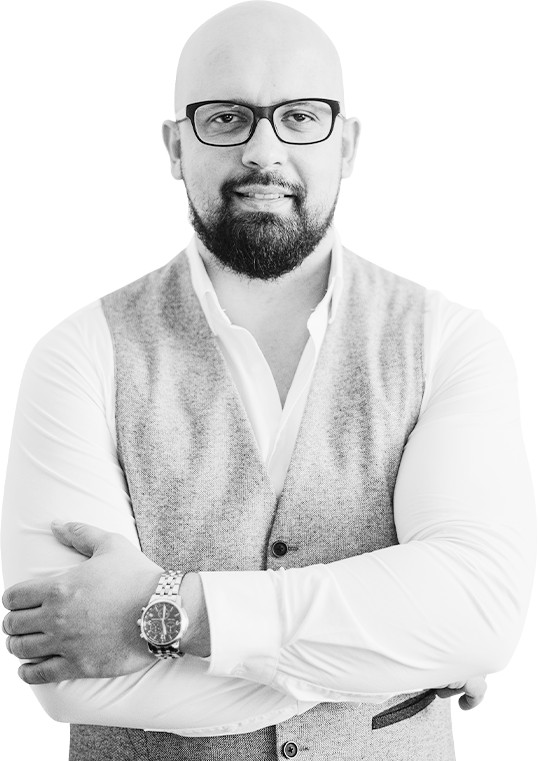 Influence marketing in your company!
After all, it has been known for a long time that positive recommendations from people we trust can greatly influence our consumer behavior. So why not take advantage of this for your own business?

Reach and recognition

Customer trust

Recommendations

Increase in sales
However, in order to achieve a satisfactory effect in this matter, we must skillfully develop a product presentation strategy and select the right group of people to support. Implementing these activities and then analyzing and verifying their effectiveness allows you to gradually move forward and gradually increase the promotional potential of the brand. At this point, a legitimate question arises: how to establish cooperation with the right influencer?
How to establish cooperation with an #influencer?
At the start, we should take a moment to look into the correct definition of the people we can refer to by such a name. Simply put, an influencer can be anyone who has a large audience and is seen as a kind of a specialist in a particular field. If this person provides valuable content and is credible, there is a good chance that his or her opinion will really be considered as a credible recommendation and, consequently, can translate into shaping particular consumer behavior.

Cooperate with celebrities!
#influencer in your company
#Sell
#Earn
#Develop your profile
A moment ago the word content was used, which is extremely important in this situation and needs to be emphasized. It is what differentiates influencer marketing from ordinary advertising. After all, in the latter case there are examples of famous musicians promoting food products, athletes promoting banks, and actors promoting medicine. To put it simply: it is not necessary for the person appearing in the ad to be an expert in that particular field. All that matters is their popularity. In influencer marketing, it is quite different, as there must be a clear connection between the influencer and the product he or she is promoting. People in the beauty industry promote cosmetics, fashion bloggers promote clothing, fitness trainers promote specific nutrients and supplements. This is because such a situation builds credibility and makes the audience much more willing to trust the suggestions of authorities in the field.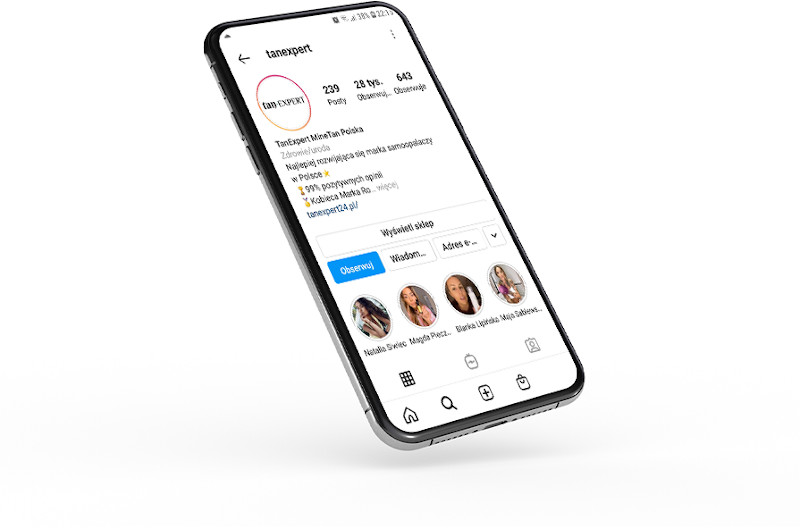 #effective influencer marketing for your business
That is, what, how and for how much?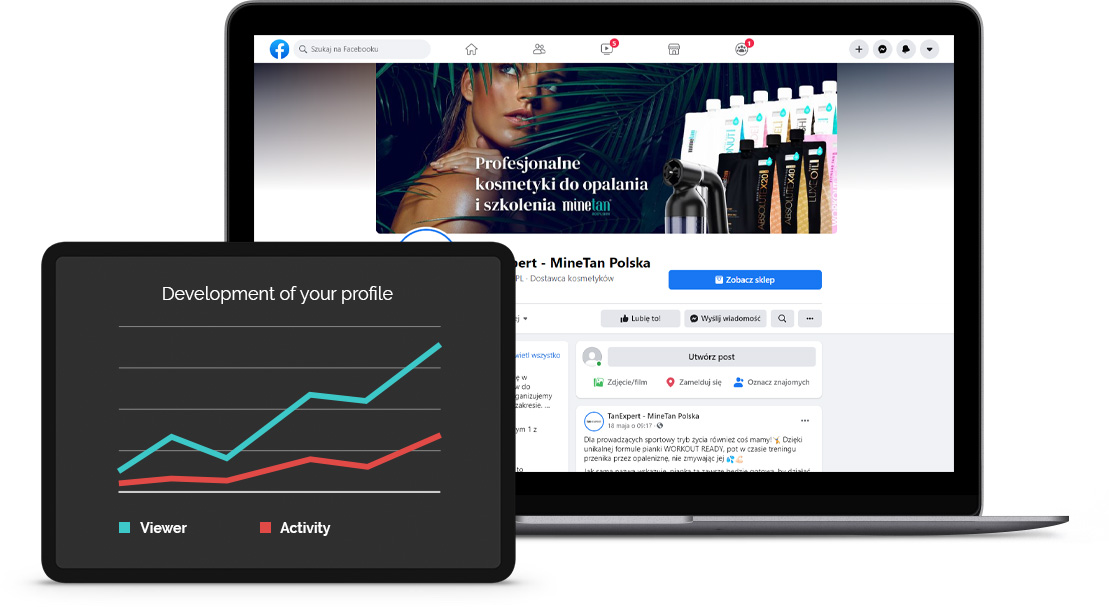 How to plan #influence marketing activities?
Planning a marketing strategy that involves the participation of influencers is not a simple task. The process should be preceded by a thorough analysis, during which we answer questions about the company's location, the size of its audience, its budget and what is the goal it would like to achieve. Building a community? User engagement? Promoting a selected product and generating a specific sale? There can be many different reasons, and as such it is important to think carefully about the results you are really interested in.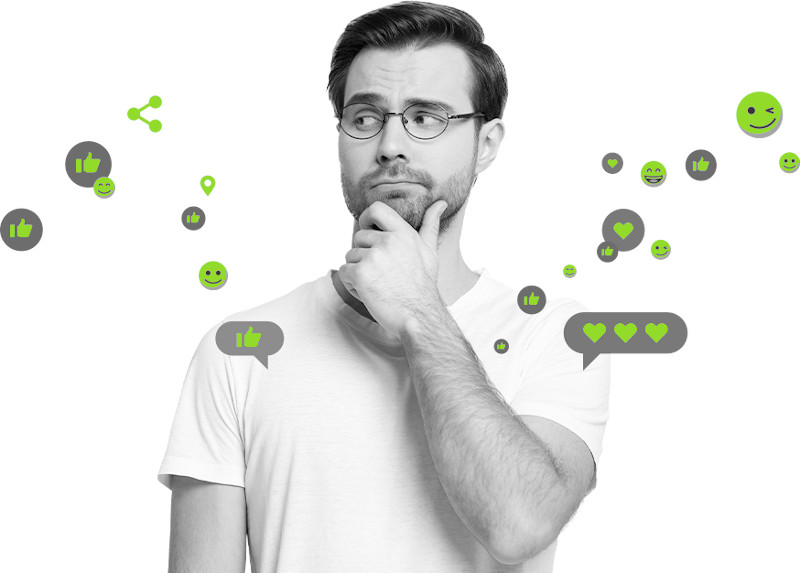 A properly constructed plan that will ensure that they are achieved will be possible to outline and execute only if the goals are clearly defined. In addition, it is necessary to be aware of what we are able to offer as part of the cooperation, who we can interest in our product, and who can advertise it persuasively. As you can see, these preliminary arrangements are quite numerous. However, once we get through this stage, we can get down to the next one. And this is where all the fun really begins.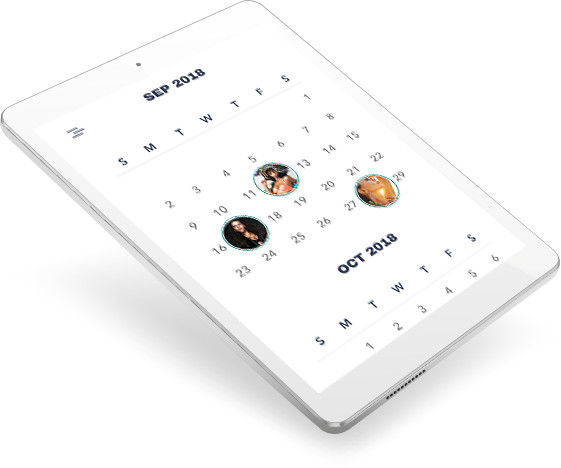 Why is Influence Marketing at Virtual so effective?
We select the appropriate influencers thoughtfully
We thoroughly verify their profiles….
If the answers we receive satisfy us and we are convinced that we came across a reliable person who can help us achieve the desired results, we gradually begin to build a relationship and establish terms of cooperation. These can naturally vary greatly and will depend on many elements. However, the basic principle is that we should match the reach and compensation based on the expected results and the position of our brand.
If we are not very recognizable, it is worth starting with microinfluencers who are willing to cooperate on a barter basis. If our brand is among the largest, we are forced to approach people who have the largest influence. In that case, standard monetary payment will be the preferred method. The precise amount itself is, of course, a matter for individual agreement between the two parties involved.
Develop your Brand with us!
Once we have found the right person and established the precise terms of cooperation, it's time to get down to planning advertising publications. Once this step is done, we can move on to verifying that everything has been done correctly and what is absolutely most important – monitoring the results. To do this, we study traffic, sales, audience activity or fan growth – depending on which indicator is the most crucial for us. With the collected data, we can assess the effectiveness of the campaign, as well as gain fundamental knowledge, which affects the planning of further promotional moves.
Years of experience in influencer marketing have allowed us to not only know the subject inside out, but also enabled us to build a large network and strengthen our relationships with many reputable influencers. During this time, we have successfully promoted products and developed social media communities.
At Virtual People, we have the necessary knowledge and background to be effective in this part of the advertising industry. Do you want to really make a name for yourself? Contact us and let's talk about how we can achieve this together.

Develop an influence strategy
It has been known for a long time that great things are achieved with great plans. Outlining an optimal influence strategy is not easy, so it is a good idea to get assistance from the experts in this matter. The Virtual People team has hands-on experience in this topic and will be happy to share their knowledge. We will get to know your business, analyze your needs
and listen to the goals you would like to achieve. This data will allow us to develop a plan of action that is one hundred percent in line with your expectations. Want to learn how to effectively use influencer support and what benefits it can bring you? Get in touch with us.
less

Generate traffic to your profile
Interaction drives traffic, traffic drives sales – this universal marketing principle pretty much says it all. If you want your brand to make a name for itself, you need to take certain steps and meet these expectations. Generating traffic on your social profiles increases your audience's interest and, consequently, allows you to reach an increasingly wide range
of potential customers. How do you achieve this? This is what we are here for. We have the knowledge, experience, and specific qualifications, and we know exactly how to get it done.
less

Building a community in social media
Social media is one of the basic tools of modern commerce nowadays. If you want to be present in this sphere (and trust me, you do), you need to start building your community. A gradually growing group of active fans will allow you to reach the awareness of more customers and strengthen the image of the promoted brand.
Wondering what to do to attract visitors? You don't have to. Outsource this task to the professionals and enjoy the results.
less

Cooperation with influencers
How to choose the right influencer and start cooperating with him? How to supervise the measures established and analyze their effectiveness? These seemingly complicated issues are our bread and butter. We will help you make optimal decisions and pilot the entire process of expanding your online network
of influencers and cooperation with them. Do you want to be sure that someone is overseeing the entire process? You've come to the right place.
less

Settlements
Settlements with influencers are flexible enough to make it very difficult to put it into a frame of convention. In some cases, the issue will be resolved through barter, in others you will have to negotiate for specific rates. How do you sort it all out, have full awareness of the financial commitment and achieve the planned results in the process?
That's what we are here for. We provide complete supervision of the settlement, we are transparent with our clients and offer comprehensive assistance in this regard. Trust us and spare yourself the trouble.
less

Analysis and performance monitoring
One of the most important issues for any businessman is to analyze the effectiveness of the investments he makes. Monitoring the results and drawing conclusions based on the data collected is also crucial for influencer marketing. What is working well? What can function even better?
Where does the untapped potential lie? Which ideas have proven to be misguided? In our analysis, we'll answer all these questions and suggest what measures are worth implementing to make the results achieved even more impressive. Interested? Feel free to contact us.
less