Logo, where the
brand's heart beats
If Superman stood a hundred meters away from you, he would probably just be some guy in blue tights. Those who are more familiar with the subject would also remember about the eye lasers or kryptonite sensitivity. What truly has an effect on collective imagination and ensures we all know who we're dealing with, however, is the distinctive "S" on the chest. Even if you have no idea what the man looks like, you will always recognize this mark. Magic? Not necessarily…
Maciej Żmudzki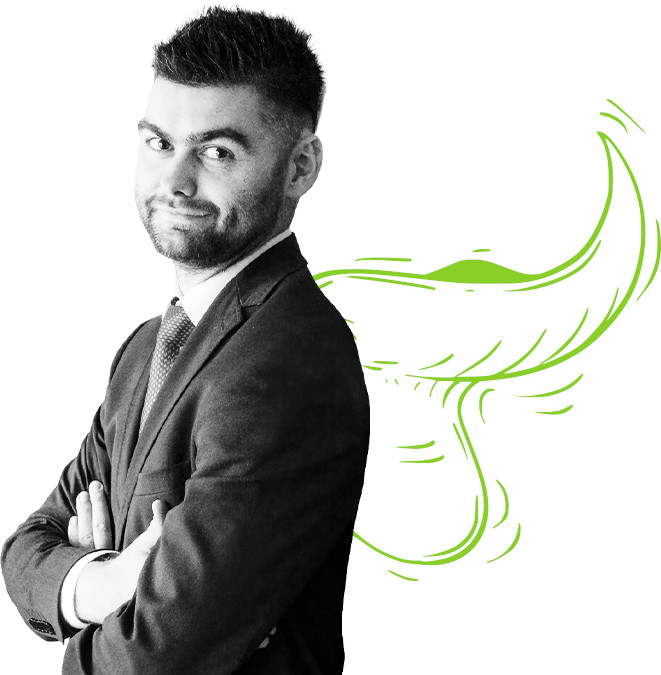 LOGO the heart of the brand – LOGOTYPE the main artery!
Have you ever wondered what Superman looks like? Of course, I'm not talking about the distinctive costume or the timeless cape, but the ordinary human traits – facial features, hair, eye color, etc. Most of you will probably find this question trivial, and not even worth using a lifeline in "Who Wants to Be a Millionaire". It's possible that true fans of the comic want to stop reading now and skip the rest of our text. But we encourage you, stay a while longer – it's about to get a lot more interesting.
I remember a situation from college, when at a class in cognitive-behavioral psychology we were talking about superheroes. The topic was timely, as the Avengers were just entering theaters. One colleague posed the following question in the discussion about Superman: I wonder why he never takes his mask off? Most of us made puzzled faces, but one person quickly answered: "Superman doesn't wear a mask, he's the handsome blond guy from the movie…"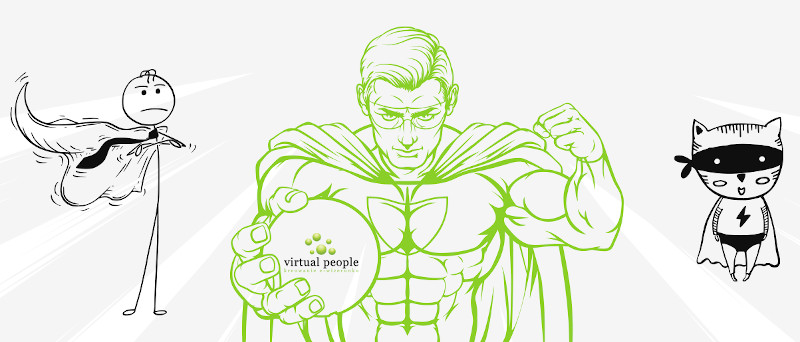 LOGO – Because one has one heart!
Superman without the "S", Ferrari without the horse or Apple without the apple – sounds impossible, doesn't it? We can't answer the question of what would they be if not for them. What is certain, however, is that a good name and a properly put together logo are like a note that instantly catches the ear, and makes the legs start dancing on their own. So the important question remains: why is this so?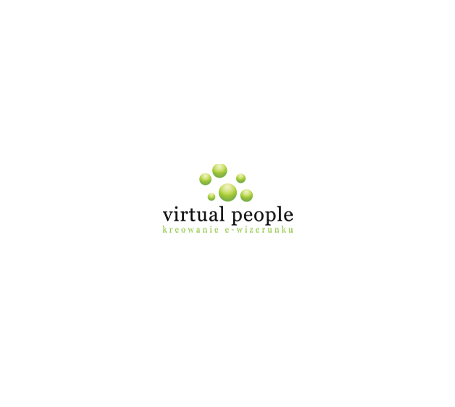 The answer is simple: these elements form a perfect composition that ties the whole thing together like a coherent, harmonious melody. Once we hear it, we immediately. know what the author had in mind. It's the same with logos – they affect the heart and mind of the recipient, conveying an encrypted message. Their primary task is clear: to subconsciously become embedded in the memory.
In business, the situation is analogous and the idea is to achieve an effect just like that. If you want a customer to remember your sign for more than a split second after looking at it, then you need to make some effort and interest him. And that's where we come in.
What are the characteristics of a good logo?
From "o" to "S" …
What does it take to create a perfect melody that will permanently reside in the mind of the recipient? You are probably perfectly familiar with those songs that refuse to leave our head no matter what, and you can't logically explain why this happens. Cognitive psychology rushes to answer, giving us some clues and explaining how the things we perceive form subconscious images and find a permanent place in our memory. When it comes to logos, what is key is the same as in a musical composition – the choice of appropriate elements. The name, its sound, hue, saturation, shape and implicit association all combined to create a unique pattern that will give an image worth a thousand words.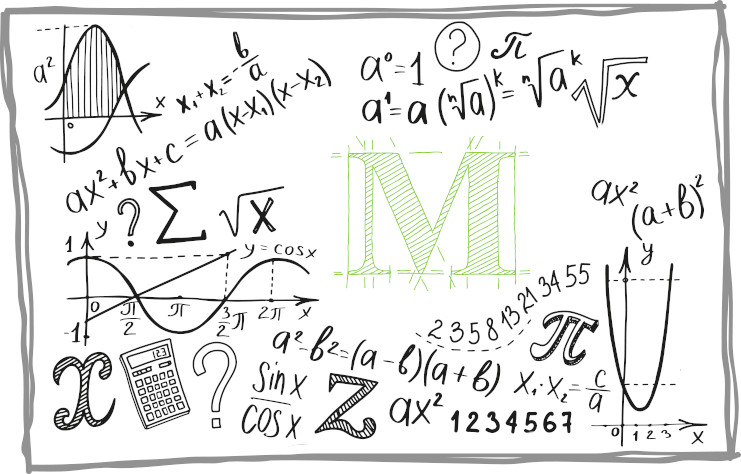 How do we create your logo?
Every idea for a melody needs a composer, a conductor and a band that can play it. It's the same with logos – if you want to achieve a specific effect, knowledgeable specialists will be necessary. At Virtual People, we have our operating principles, which is why the first step is to understand the client. First we will get to know your business, its basic ideas and the goals you want to achieve. Later, we will determine your client's profile, focus on your relationship and the development direction of your project. Only once we have all this data will the creative work begin.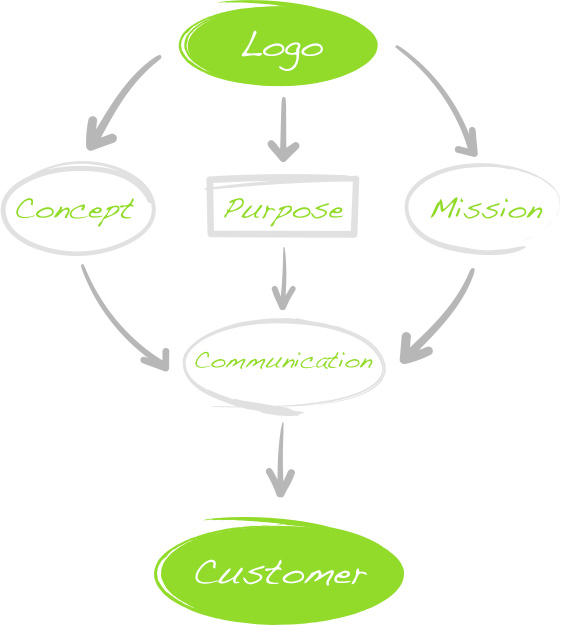 Our experienced team will carry out the process, during which a name and a properly focused concept will be created. Then an illustrator will come into play to give shape and colors to this idea. The result of these activities will be your logo, your company's calling card for years to come.
Pay attention to these last words. After all, not everyone realizes just how important is the issue, especially in terms of the business, we bring up right now. A logo is not an insignificant element that will be in use for five minutes and then become obsolete and irrelevant. It is the foundation on which the entire visual identity of the company is based. The benefits of being subconsciously anchored in the minds of your audience can bring results that you can't even imagine at the outset.
Years of experience in this industry have allowed us to learn the real value of this type of activity. We have experienced hundreds of different situations and know that the power of visual identity is not just a fairy tale from stories for marketers. Creating a valuable logo is a one-time process, but its effects have a measurable impact not for days or weeks to come, but for years. It is around it that later projects and further creations revolve. It is the beginning and the heart of action. It is the what sets the path that the company moves along continuously for a long time.

This is why we approach such projects with 100% commitment. We put maximum effort into our work, think outside the box, and each of the logos we create is unique. For more than ten years of activity we created over a hundred diverse logos. None was a carbon copy of another. We create all projects individually, and always put our full heart into them. With this approach, we offer our clients meaningful results. Trust Virtual People and make a great idea take the right form and shape and turn into something absolutely unique.
What your Logo should be:
Unique
Out-of-the-box
Recognizable
Worth remembering
Carrying a specific message
Design and creation of logos Szczecin
We have several answers to such a question.
First, all our designs are created from scratch.
We are limited only by our imagination, so we will search for solutions until we find the perfect one. Our designs are hand-drawn, so we are able to take care of every detail and capture details that to some might even seem unnoticeable. We are always original and focus on uniqueness. This means that our ideas are one of a kind and personalized, i.e. tailored to a particular client and the specifics of his business. We are well aware that a well-thought-out logo is not only a perfect choice of colors, but also timelessness. When you invest in us, you are in fact investing in many more years of your business.
Mature companies take many steps to make sure that the product they offer is perceived better than their competitor's. Creating a new brand, name or logo is usually the first step toward achieving this goal. So if you want to give yourself a chance to become a "local Mercedes" trust us. We will support you with our ideas and experience and make your logo a worthy representative and a long-standing symbol of your business.

Dedicated concept

Hand-drawn

Attention to detail

Timelessness

Modern design