TikTok
A Chinese stranger has broken into the global social media market and instantly gained a large number of devoted enthusiasts. This application is a mixture of sorts between Snapchat and Spotify, as it allows you to combine popular music with the creation of short recordings created by you.
Tik Tok has instantly become a powerful marketing tool and an effective medium for building your brand.
With so many of your future customers there, can you afford to miss out?
Tomasz Rejman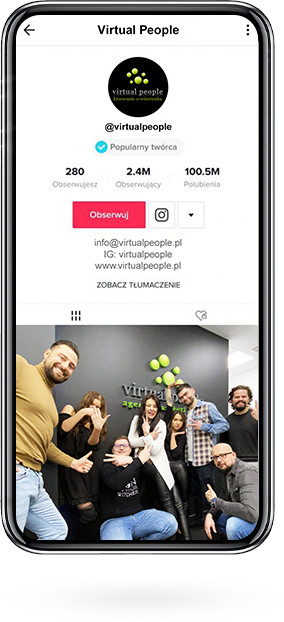 Promote your brand on TikTok!
The high interest in this service means that it is currently generating enormous reach. This, in turn, translates into efforts by companies that want to take advantage of this upward trend and reach the widest possible audience with their message. However, the reach superior to all of the competitors means that TikTok can dictate advertising terms, which is why entering this world is not so simple.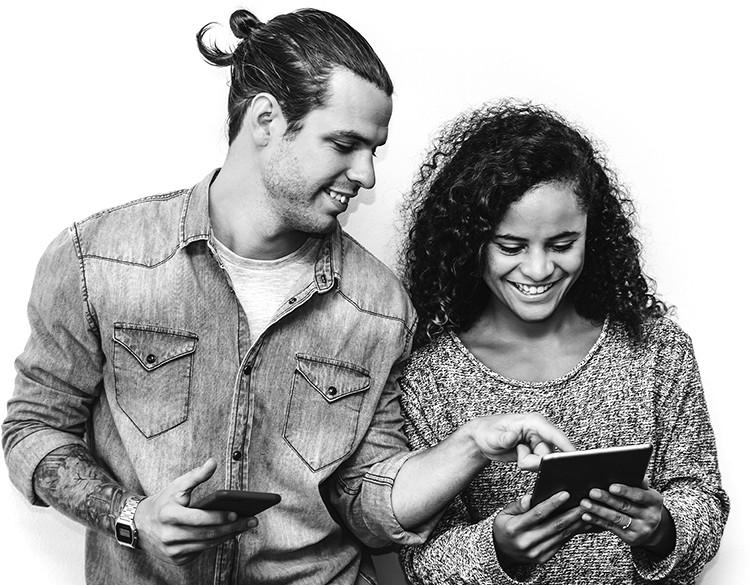 Not sure how to build
your Tik Tok?
What matters most? Building a solid and thriving profile requires high-quality regularly delivered video content. Only such activities can provide the community, potential reach and promotional opportunities that almost everyone dreams of nowadays. This task is not easy, but is certainly future-proof, as it is estimated that TikTok will continue to gain recognition from new fans, and its popularity will continue the upward trend for a long time to come.
At Virtual People, we have been analyzing this site's operation since its inception.
We learn the mechanisms, draw conclusions and adapt our movements to the specifics of the service. That's why we are coming out with a unique initiative to help in this area, which is still unknown to the wider community, and offer our services regarding the operation of a company on TikTok.
Finally, we will remind you of the sacred rule that every entrepreneur should follow: if your potential customers are somewhere, you should be there too.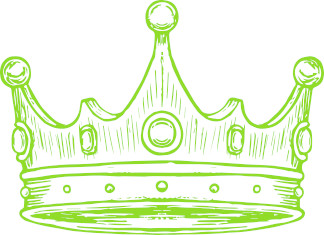 Reach is the KING!
Promote your brand with the
Biggest TikTokers in Poland!
As Virtual, we boast a wealth of experience from working with the most recognizable TikTokers. Let's use this power for your business!
Not sure how to get started?
Wondering what exactly we can help you with?
Let us explain!

Profile management
It is the skillful management of the profile that is the key to success on TikTok. Without a profile, there is no content. Without content, there are no results. If you are looking to take advantage of the new medium and make your presence known there before your competitors do, you shouldn't think too long. Trust the specialists …
at Virtual People and enjoy the opportunity of reaching a large audience of potential customers.
less

Running advertising campaigns
Advertising campaigns on TikTok are a novelty of sorts, so inevitably they are not the easiest. Sailing into unfamiliar waters without proper subject matter preparation is extremely risky, so it is worth entrusting the helm to someone with the necessary experience in this area. Members of our team …
will take care of your company and let it run effective advertising campaigns on TikTok. Apply to us and see what results properly targeted actions can give you.
less

Developing visual content
As we mentioned earlier, content rules indivisibly in the world of TikTok. Do you want your materials to be imaginative and arouse the interest of your audience? If so, entrust this task to people who excel at it. We will prepare original concepts for you, enrich your profile …
with unconventional solutions that will help you access completely new opportunities. Do you want your message to be effective, tailored in format and hit the jackpot? Choose Virtual People and enjoy the results.
less

Profile audit
Navigating the TikTok space is an unsolved mystery for many people. You want to make sure you've taken the right direction and are optimally
building your profile? Consult us. We will perform an audit for your needs, analyze the solutions used and present you with our conclusions. Practical advice …
on how to optimize your activities will help you get on the right track and make sure you take advantage of the potential that is accumulated on this website.
less

Advertisement analysis and optimization
Have you decided to enter the world of TikTok on your own and personally run advertising campaigns? Let us check their effectiveness and give you some interesting ideas. We will thoroughly analyze how the campaign was prepared, and then help you optimize your activities in this regard.
At the end of the day, you will gain invaluable knowledge and will be able to release a specific and properly prepared message into the world, which will allow you to achieve the intended benefits.
less

Building audience groups
A broad audience is the starting point if you want to start planning effective large-scale activities. Building such a community on TikTok is not the easiest task, so it is worth entrusting it to someone who has experience in this subject. We will help you achieve …
your goal, make you recognized, and make people interested in your services know about your business.
less

Cooperation with the influencers
TikTok influencers are a force whose skillful use can bring amazing results. However, how do you find the right ones? Who should be entrusted with your advertising campaign? How to prepare it and properly adjust the details of cooperation with the chosen influencer? At Virtual People we know the answers to these questions …
and will gladly suggest solutions that will work best for you. Contact us and see how you can skillfully use influencers to reach the minds of specific audiences.
less

Training
TikTok is such a new product that many people are not yet familiar with how it works. This knowledge can therefore prove to be a valuable asset that will set you apart from the competition. The training offer we present will introduce you to the world of this social network and make you familiar with …
the principles that operate in this online space and see the potential that can be exploited. Make a move and be one step ahead of the competition – attend our training and delve into the
fascinating world of TikTok.
less