LinkedIn
Up until a few years ago, we associated LinkedIn primarily with HR activities, enabling specialized companies to search for suitably qualified job candidates. Now it is a powerful, one of the fastest-growing business sites operating in the virtual space.
Tomasz Rejman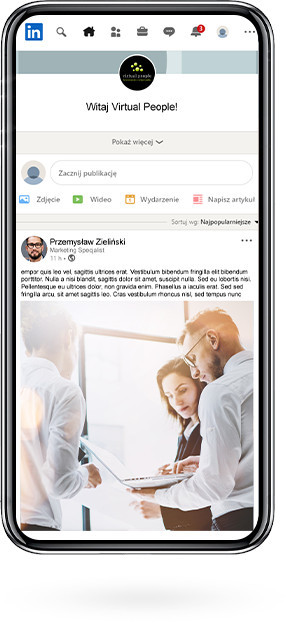 Modern times are competitive, and there is no longer any room for mediocrity. Unreliable subcontractors are slowly disappearing from the market, and recognition and reputation can only be built by those who guarantee adequate quality of service. Such activities also allow for acquiring valuable references and necessary contacts, which are the foundation of effective economic existence today.
The previously mentioned acquisition of contacts is one of the main reasons why new companies assert their presence on LinkedIn. All in accordance with a popular and extremely relevant saying: if your potential customer is somewhere, you should be there too.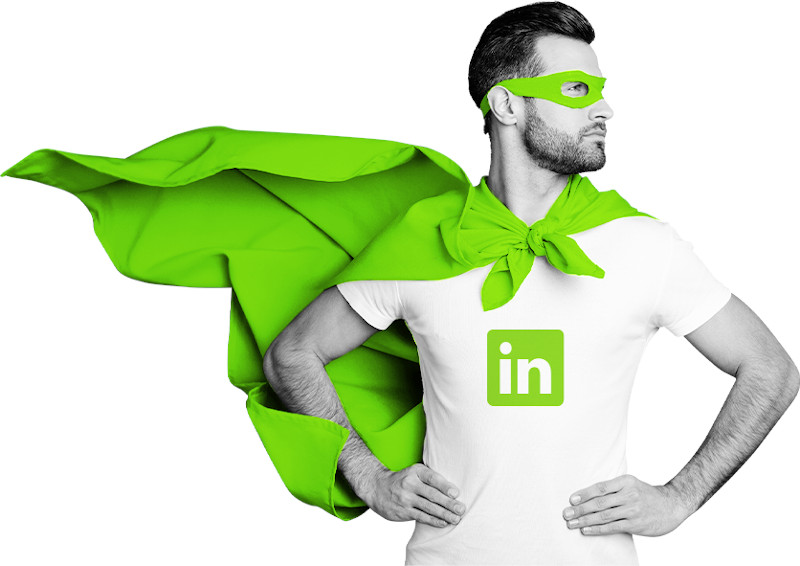 LinkedIn is not, of course, limited to the matter of companies. This platform is an integral part of personal branding and allows you to present your strengths, skills and past achievements with ease. In short: this tool can be effectively used by large corporations, small and medium-sized companies and individuals alike.
LinkedIn was launched in 2003, and for almost two decades has been gradually growing in strength and building its position on the market. At the moment we can safely say that all professional businesses have moved to this online environment. The number of people using the potential of this platform has long since surpassed the 600 million user threshold worldwide.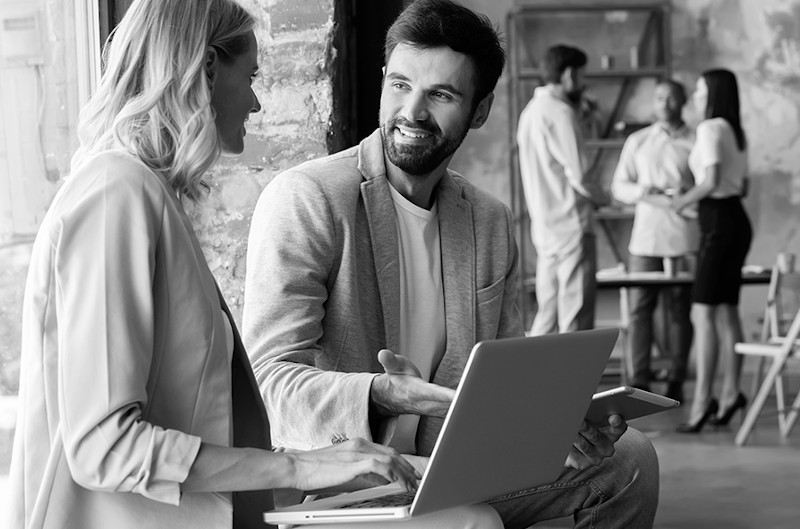 We build powerful businesses
We have been working with clients on Linked In for the past 8 years
We support over 60 brands
We have extensive experience in Employer branding and Employer Marketing
We work with and train companies
We are business practitioners ourselves!
Your Linked In in the hands of #Virtual Professionals?

How does the Virtual People team feel in this world? Right in their element. We have been working on this platform for many years, monitoring and analyzing the development, drawing conclusions and adapting our actions to the ever-evolving circumstances. We not only have the necessary knowledge, but also the experience necessary to help you build a strong presence on LinkedIn. Would you like to explore this part of the virtual space with us and find yourself a suitable position in the world of online business? You have come to the right address. Trust reputable specialists and see what we can do for you.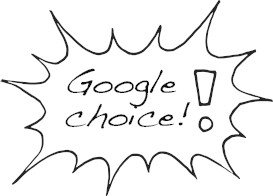 Wondering what we can help you with specifically?
Let us explain!:

Profile management
A properly structured and adapted profile will allow you to smoothly navigate the world of virtual business. Do you want to be visible and stand out from the competition? Trust the specialists, outsource the management of your profile to us and enjoy the noticeable effects of strategically targeted efforts.

Running advertising campaigns
Running a successful LinkedIn advertising campaign requires adequate knowledge, experience and content preparation. The content must be properly tailored to the selected audience, and the message must be effective. Members of our team specialize in creating original campaigns …
and will help you achieve the desired results. Use the services of Virtual People and make your ads hit the jackpot.
less

Developing content and graphics
It has been well known for a while that the recipe for reaching your audience successfully is to properly tailor the message you send. Properly constructed content and graphics measurably affect the entire process and allow you to build the kind of image you would like to create. Our team of specialists is here to help …
and will be happy to prepare a set of individualized and innovative materials for you. Take advantage of Virtual People's support and stand out from the competition.
less

Profile audit
Have you ever wondered if your LinkedIn profile is being managed properly? Are you getting noticed and reaching the right audience? Does your company stand out from the crowd and pique the user's interest? If so, contact us. We will conduct a detailed audit of your profile,
analyze the activities carried out and present you with our conclusions. Need suggestions and practical advice on how to develop your business on LinkedIn? You have come to the right place.
less

Advertisement analysis and optimization
Just by taking advantage of LinkedIn's advertising opportunities, your company is boosting its visibility and establishing its online brand. But are these activities being carried out effectively and producing the results you expect? Consult with the specialists on this topic. With the experience we have gained over the years,
we will thoroughly analyze your promotional message and optimize the various elements of this important process. Take advantage of our services and promote your brand in the best way possible.
less

Building audience groups
Sending a carefully selected message can only bring the desired results if it gets noticed by the appropriate audience. Building such a community is not an easy task, but there are ways to achieve satisfactory results. At Virtual People we are well acquainted …
with the mechanisms of creating audience groups, we provide good advice and are happy to enable you to bring your message to the right people.
less

Cooperation with influencers
Influencers are tasked with influencing audiences and ingraining a precise message in their consciousness . How to select the most suitable influencers on LinkedIn? What terms and conditions are appropriate for the scope of cooperation? How to negotiate and control the effectiveness of the campaigns?
If you have no experience in this area, it will be difficult to answer these questions confidently. Do you want to learn more about the opportunities associated with the effective use of influencers? Choose Virtual People and together let's make a real noise about you.
less

Training
Years of experience in the industry has made LinkedIn hold no secrets from us. We have learned this business service in depth, followed its changes and adapted our efforts to the new realities. Now we are happy to share this knowledge. This is why we are coming out with an offer to conduct professional training on ….
LinkedIn functioning. Do you want to learn the ins and outs of this popular service and increase your awareness of the virtual business space? Are you thinking about realizing the potential and standing out from your competitors? Contact us, gain invaluable knowledge and enjoy the results you've achieved.
less