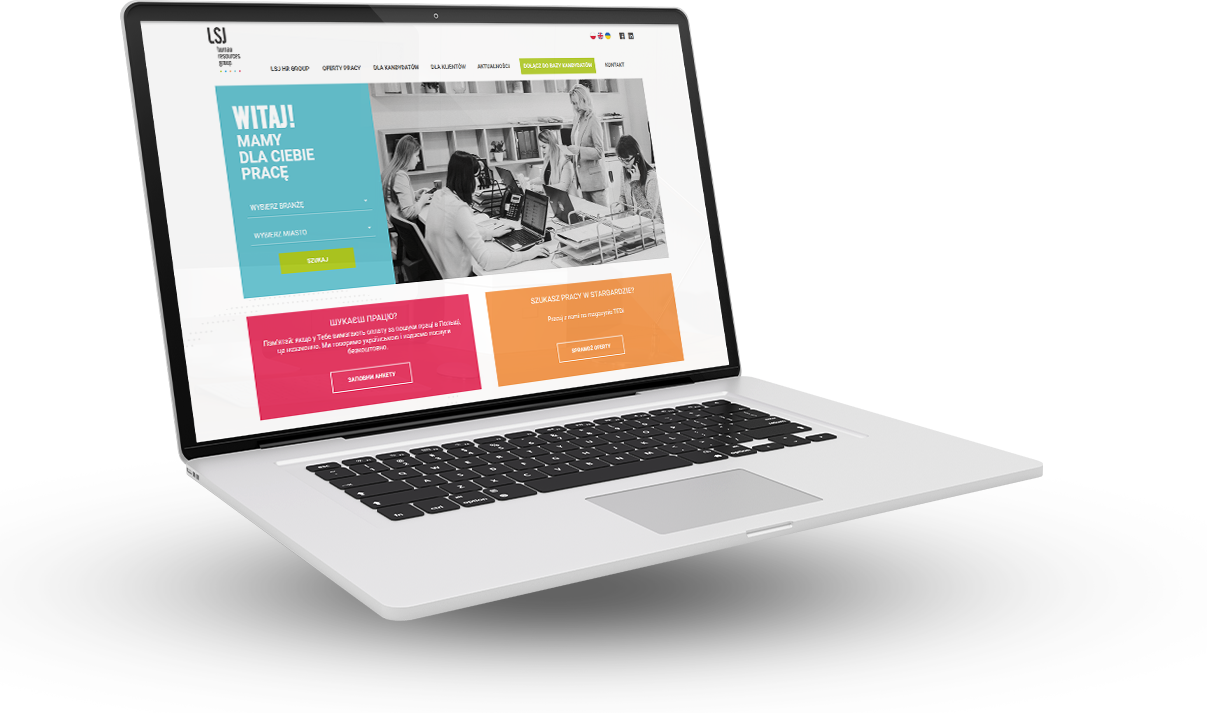 Scope of work
Creating a complete visual identity online with websites
Software implementation
Planning the UX and UI structure
Creating a strategy and optimization of advertising activities
See project online
LSJ HR Group is a Szczecin-based recruitment and training company. They have been operating in the market for more than ten years. Their history began with the establishment of London Language School (LSJ), where they recruited people from Poland for language schools on the islands. Today, their offer is greatly expanded, and they make sure that foreigners in Poland can find legal work and a place to live.
Project coordinator
Dariusz Romaniec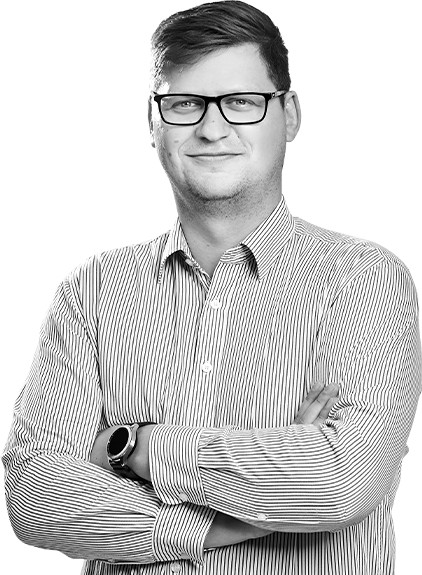 Project objectives
The client asked us to plan promotional activities so that the company would have a larger reach than before and was able to attract potential employees. The basis of our activities was to build the client's image as an agency that acquires candidates and employees. In addition, we took into account our client's experience in conducting training courses and years of experience in recruiting employees, including those coming from abroad. We decided to create a brand based on just these elements.

Planning promotional activities

Analysis of the current company image

Creating a website

Running Adwords campaign
Result
We started by creating a website. It was crucial to create the company's image online. As we assumed, we wanted to portray the brand as one with many years of experience, leading a certain mission that resounds in their actions. We took care of running social media and Google Ads campaigns. Initially, the recruitment was targeted for Polish and Ukrainian citizens, but, due to high interest (which was undoubtedly our great success), we immediately had to take action and target the campaign abroad: directly targeting the Ukrainian citizens, Romania, Belarus, Hungary, Georgia and Moldova. The number of visits, the number of resumes sent? Number of employees Due to the success of the campaign, our client sourced workers from these areas of Europe for warehouse positions, welding and assembly work. We also took care of advertising banners. As the brand progressed and grew, we expanded the website and refreshed its visuals. To this day, we still run and support marketing campaigns for LSJ.
increase in sales by
150%
increase in visitors by
200%
lowering the bounce rate by
20%
improving organic positions to
1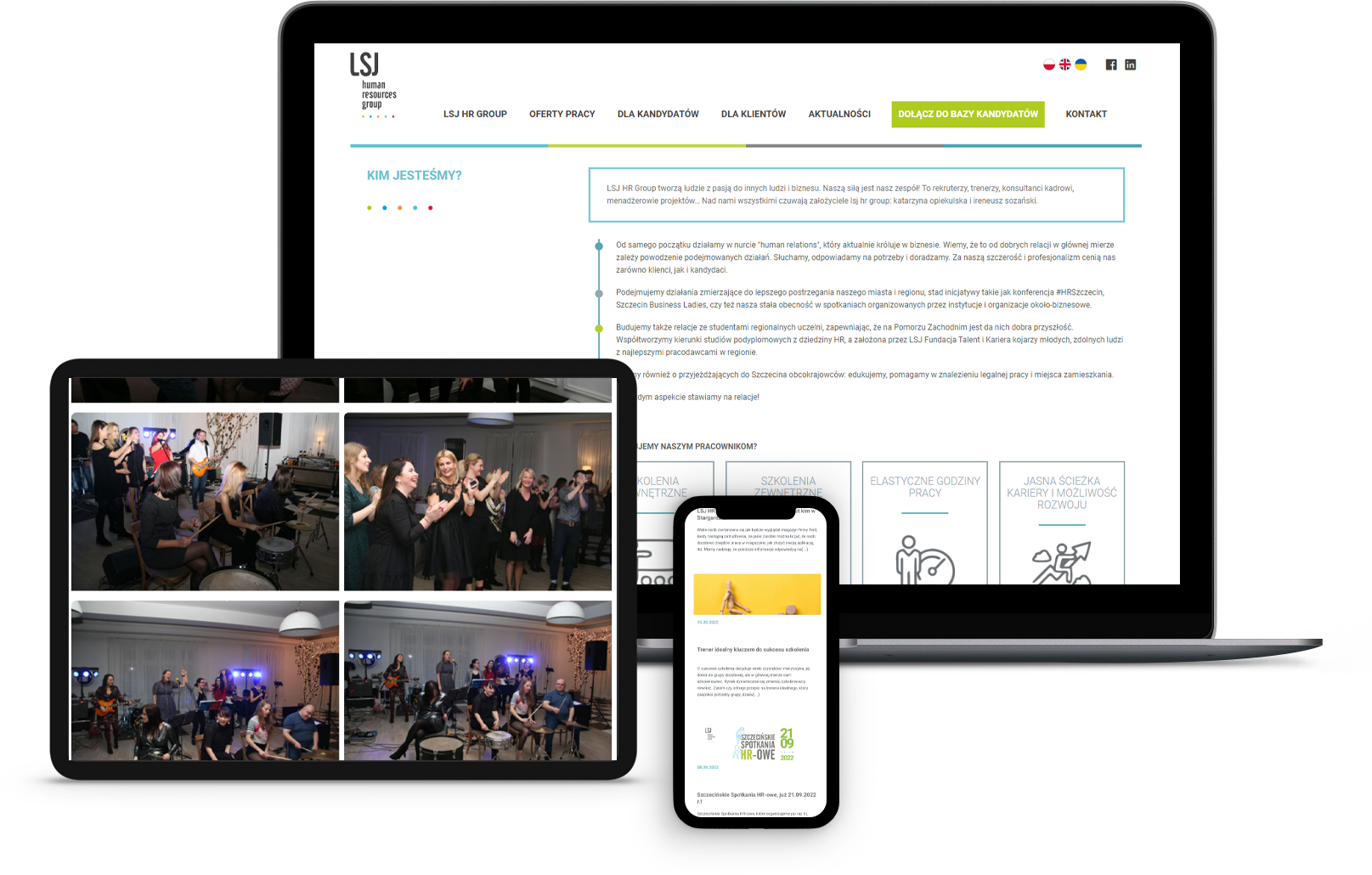 Partnering with Virtual People was the best decision we could have made. We are impressed with their knowledge and experience.
LSJ HR GROUP