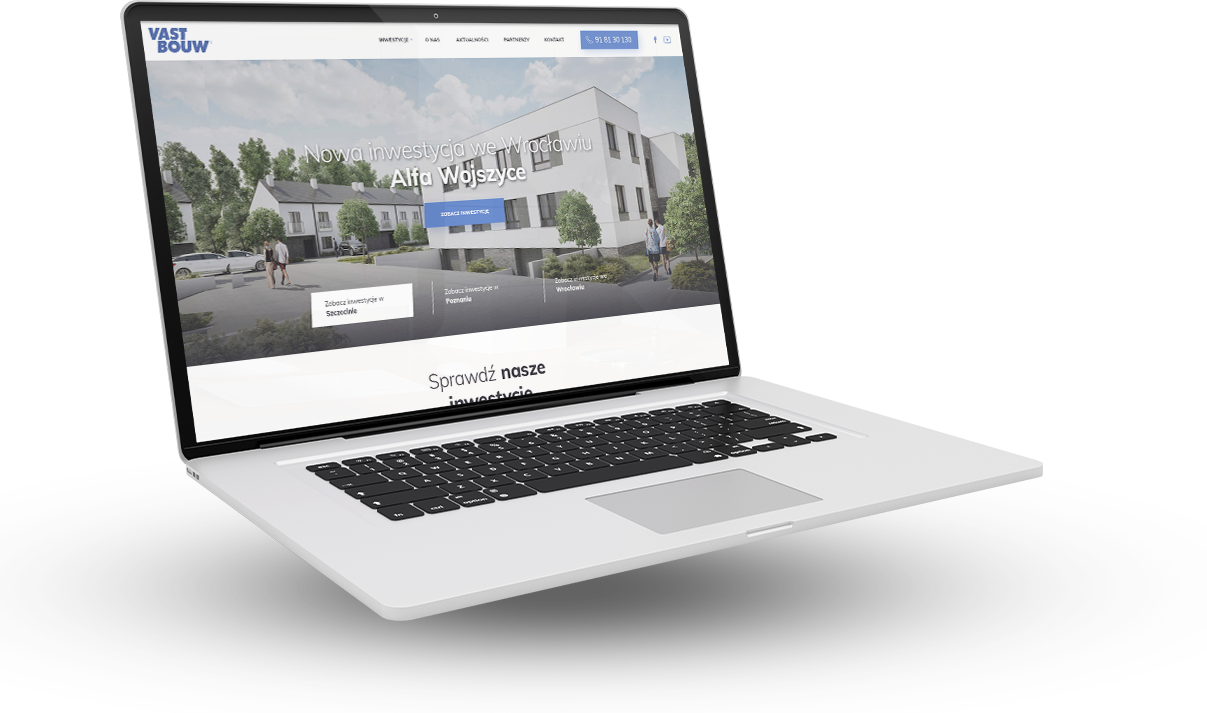 Scope of work
Creating a complete visual identity online with websites
Software implementation
Planning the UX and UI structure
Creating strategy and optimizing the advertising activities
See project online
Vastbouw is one of the top real estate development companies on the Szczecin market. It approached us with the idea for a new website that we were to design for them. The cooperation evolved very quickly into promotional fields, mainly in the area of marketing - we focused primarily on Google ADS and Social Media campaigns. This allowed us to promote each of the investments, as well as the developer himself.
Project coordinator
Grzegorz Kozak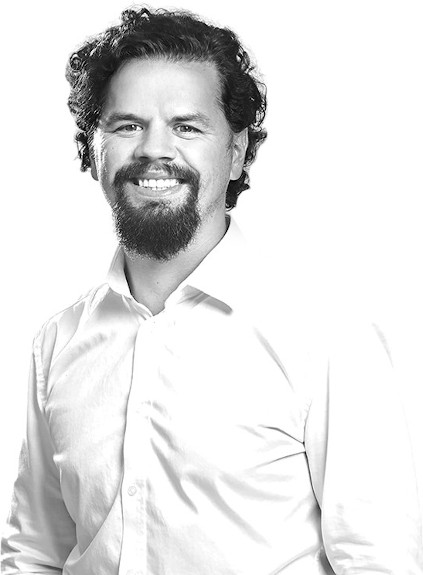 Project objectives
We began work on the project by analyzing the company's operations and determining its audience. At the beginning, we took into account the competition's activities in the real estate development market in Szczecin, then we expanded the field of our activity. Our goal was to create a website that would allow the presentation of all investments within a single page with simultaneous categorization into individual cities. The user could choose a city and a specific type of apartment, using either visualization (showing a specific investment) or an intuitive search engine. The entire site was to be built around a consistent identity. Vastbouw was to be given the opportunity to function as a high-profile developer.

Creating a website

Running Google ADS campaigns

Running a social media campaign

Supporting the brand from a technical and marketing perspective
Result
The website designed by us became a presentation of real estate of sorts with a clear categorization by city. Each of the investments has its own sub-page and pictographically listed assets, which allows you to get to know the offer better, which has additionally improved its appeal. We have also provided for the text space that would allow us to position the site in SEO to further boost Vastbouw's search results. The key of the advertising campaign was the sale of apartments for specific residential areas. Campaigns were targeted to specific audiences. The solutions we implemented and the activities we planned brought satisfactory results to our client - the estates were sold out rapidly.
Page views of the site during the campaign
60 000
Increase in traffic from the campaign
154%
Increase in the number of new users
29%
Number of new contacts acquired
14,34%
The Google ADS campaign evolved into a social media campaign, where we focused on promotional videos and graphics, which contributed to high brand recognition of TanExpert. Finally, we decided to focus on selling our own products. We participated in the entire branding process, designed the packaging, promotional graphics and all descriptions of the products on the website. To this day, we serve the individual as well as the professional market, so we are involved in creating advertising materials for beauty salons as well.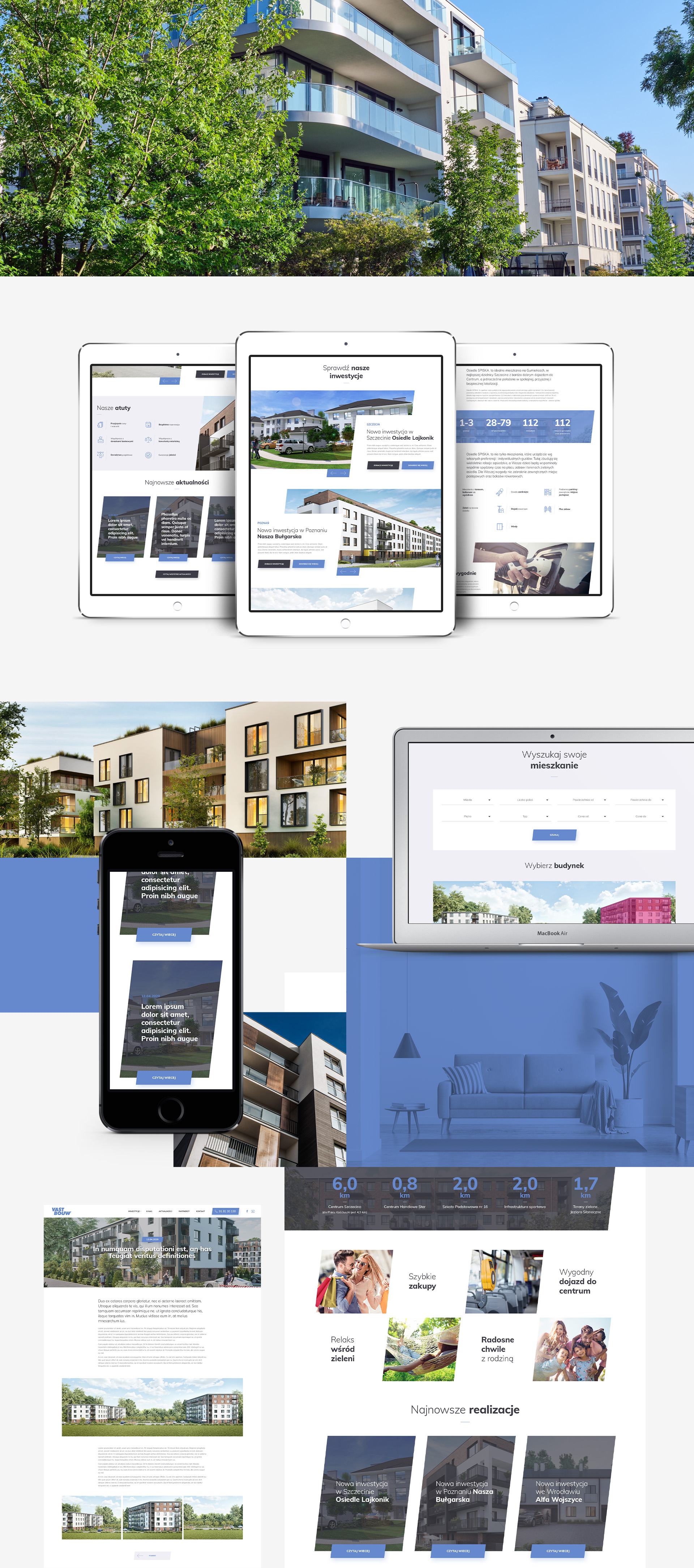 Cooperation with Virtual People is a pleasure. Their activities have proven to be effective and thanks to them we have acquired new customers.
Vastbouw