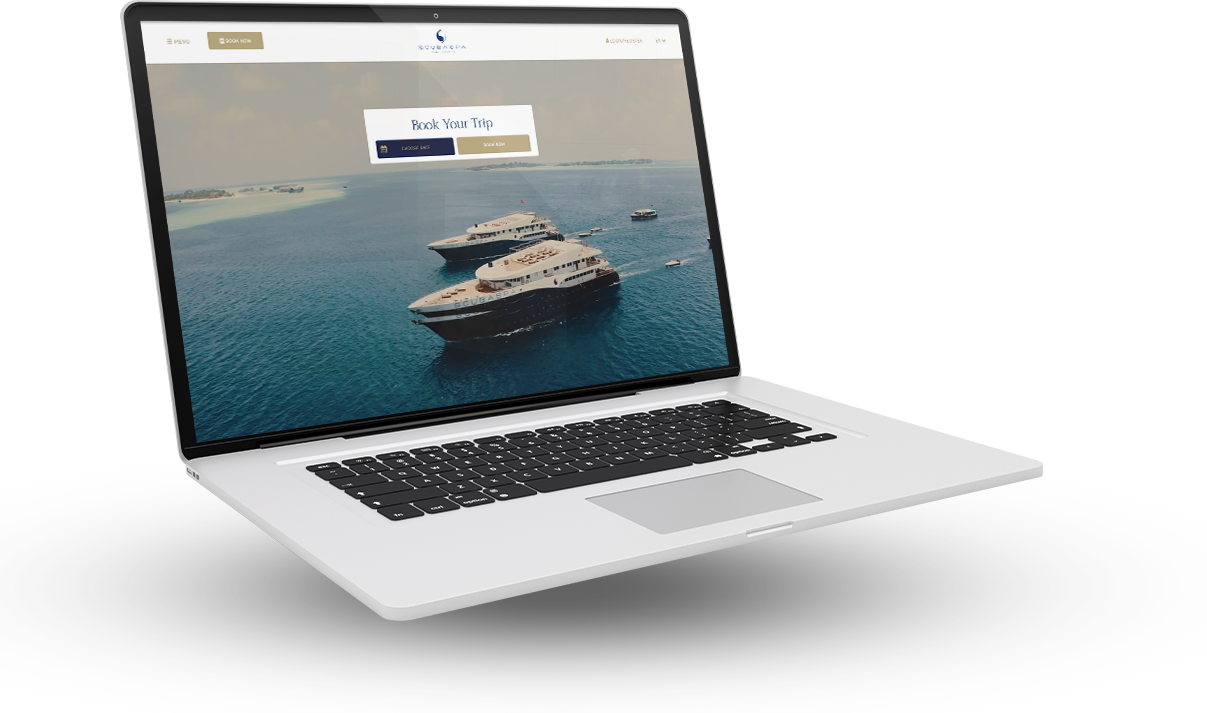 Scope of work
Creating a complete visual identity online with websites
Software implementation
Planning the UX and UI structure
Creating strategy and optimization of advertising activities
See project online
We started working on the Scubaspa website in 2016. It was a start-up company. The client owned 2 large yachts and offered cruises in the Maldives. He approached us to redesign his existing website.
Project coordinator
Dariusz Romaniec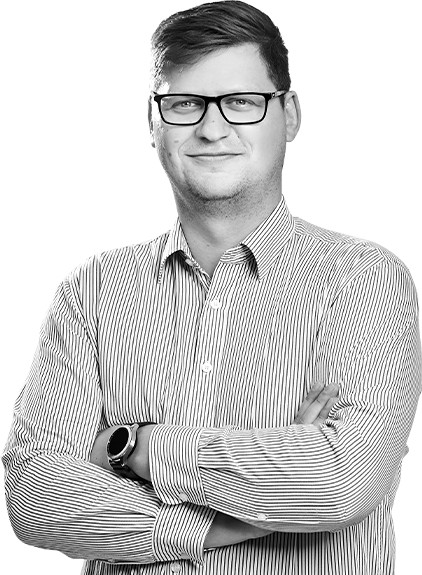 Project objectives
Before we proceeded with any activities, we conducted an analysis of the client's website in terms of its performance. We had to think about how to create a visual identity and construct the entire cruise booking system. In connection with this, we had to take into account relocations between ships, their courses, types of cabins, then plan it all logistically and adjust graphically for the viewer.

Strategy development analysis

Creating the visual identity of the website

Conducting social media communication

Expanded SEO marketing
Result
We changed the design of the Scubaspa website to make it more accessible to the viewer. Based on the elements we established, a cruise booking system was created dedicated entirely to the user behavior in terms of the UX and UI. Originally, the entire ordering structure was simplified, but we continuously, with the utmost care, expanded this mechanism to make it as tailored to the viewer as possible. In the meantime, we introduced a revised visual identity and launched campaign activities. We handled the creation of advertising materials, created publication content, and took care of the social media campaign online. We also maintained the profiles of Scubaspa, in addition, the campaign was designated under the search engine, so SEO marketing activities were a key element.
Number of new users
500 000
Increase in achievement of the booking target
46,6 %
Value of completed E-commerce goals
26 mld USD
Increase in website visits
92%
At the very beginning, we promoted the client's company on 3 markets: German, British and French. Our campaign proved to be a quick success, so we had to expand to more than a dozen markets. Thus, after 5 years, we ran the campaign throughout the Middle East, Hong Kong, Singapore, the United States, Canada, Australia and almost all of Europe. The success of the campaign involved integration with the Maldivian bank. The entire project required a great deal of technical commitment from us, and the marketing campaign was incredibly successful. From a company that was making between a dozen and $50,000 a year, Scubaspa began to achieve results of more than five times that amount.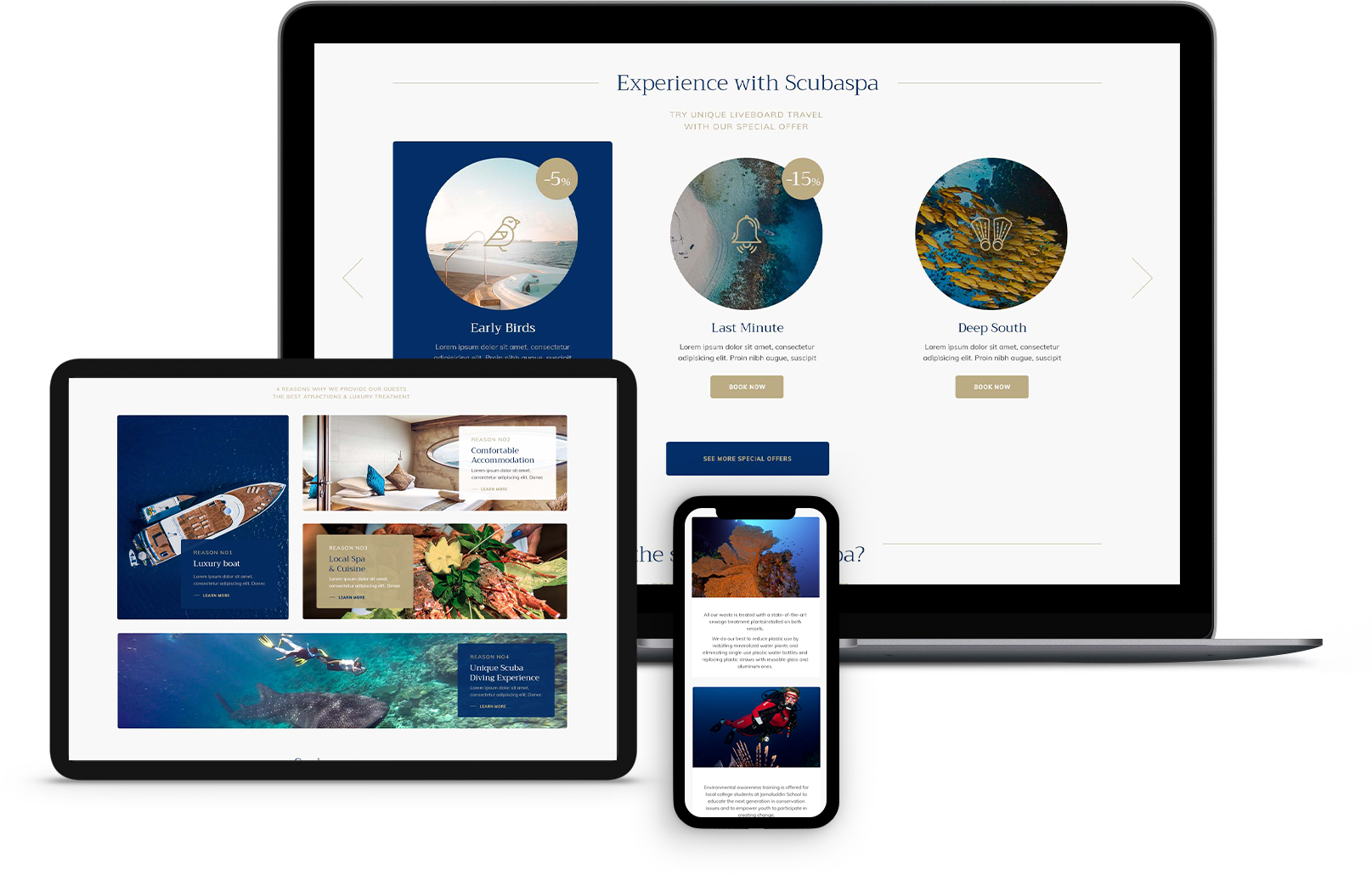 We could not have dreamed of better specialists working on our service. Without question, they are the best in their field.
Scubaspa