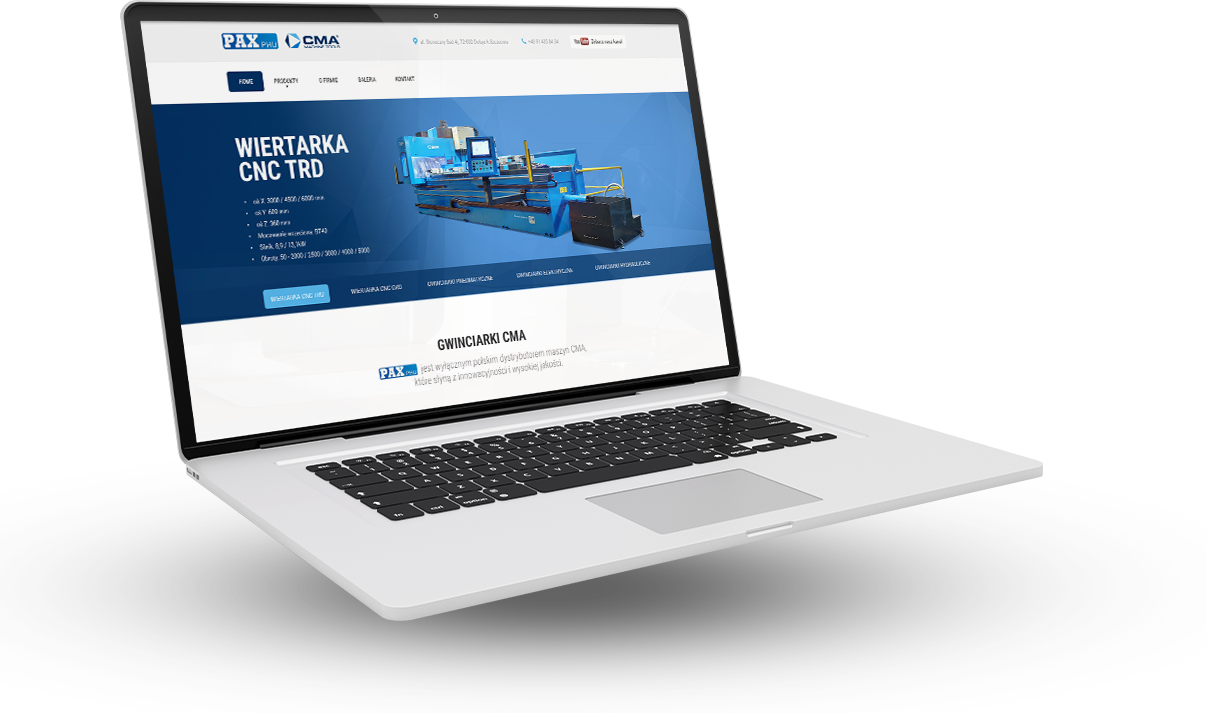 Scope of work
Creating a visual identity
Planning the UX and UI structure
Creating a new layout for the website
Software implementation on the website
See project online
We provide comprehensive support for PAX PHU company - continuously since 2009. It is worth noting that PAX, as a leader in its industry, pays special attention to ensure that their online offer is always up-to-date and easily accessible to potential customers.
Project coordinator
Tomasz Rejman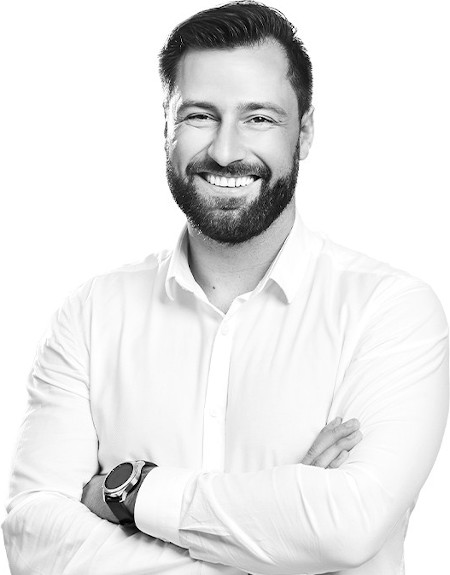 Project objectives
In the first place, our activities included the preparation of a long-term strategy for promoting the site in terms of organic positioning and SEM campaign, and then providing services for the above.

Organic positioning and SEM campaign

Website development and administration

Software implementation

YouTube video promotion
Result
Continued expansion and the associated increase in demand for space resulted in the establishment of another, more modern and even larger headquarters.
Number of positioned phrases
100
Number of phrases in the top 1-3
20%
Number of backlinks
10 000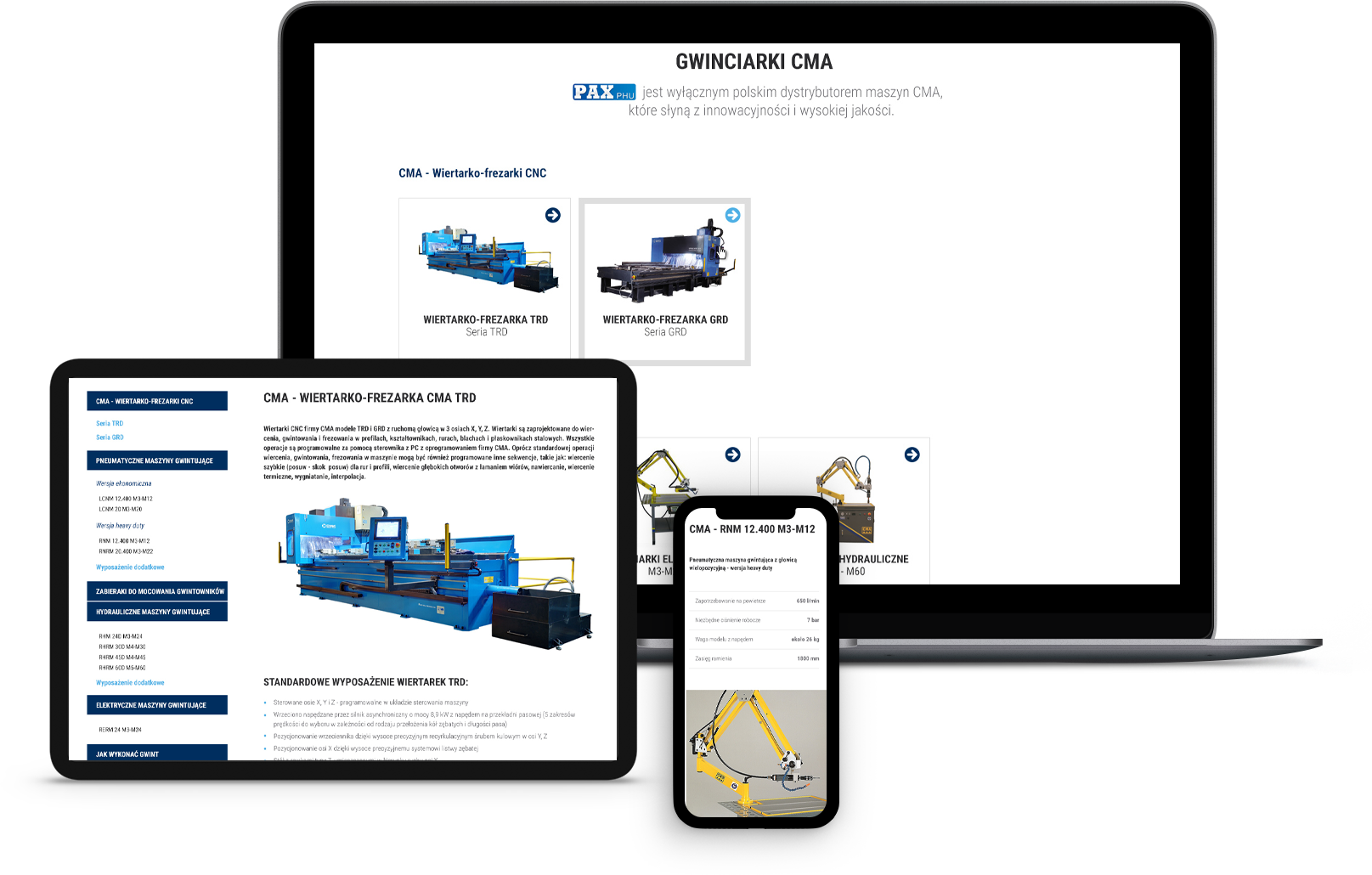 Thanks to cooperation with Virtual People, we have acquired many new customers, in regards to the cooperation itself, we have no complaints. We highly recommend!
PHU PAX