Darek Romaniec
Project manager & Google Ads marketing specialist
Google Ads
Strategic analysis
Project management
Formula 1 lover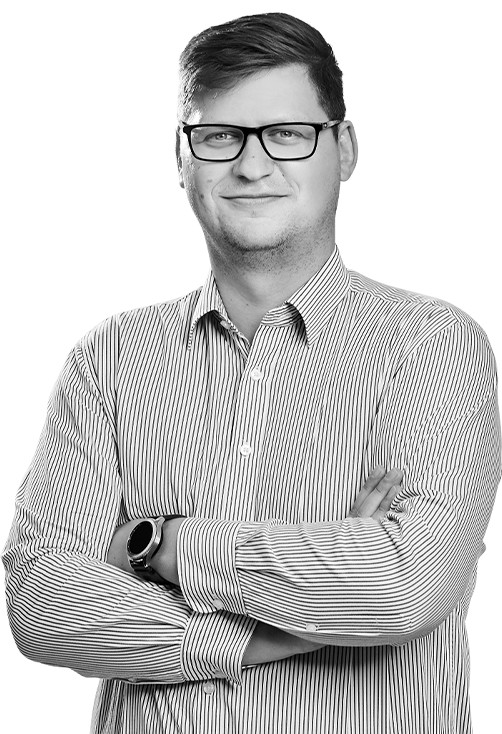 The keeper of Polish cuisine
Probably the most organized of all Virtual's employees (just look at his desk). Affectionately known as "Ziemniaczek" – "Potato" (due to his fondness for classic Polish cuisine).
Darek is an absolute master when it comes to Google ADS campaigns. He is well versed in the marketing world (he also knows SEO). Every project he manages is as polished as possible. He has been managing major clients for several years and has worked on employer branding of the largest companies working with Virtual. His tourism campaigns have had worldwide publicity. No client gives up Darek without a fight.
Do you have any questions?


Virtual's database, that's him
Darek was the first project manager, right after his superiors (Grzesiek and Tomek). If anyone were to remember the details of a project from 10 years ago, it would certainly be him ( his average time to collect data is 5 seconds). He respects the division of time and obligation, and although it is difficult, Darek tries not to take work home. He is a devoted husband and father. In his spare time he likes to play games – a lot, even.